Friday episodes have quickly become a fan favorite and this week should be no exception! Today, I spill the tea on our family trip to Cabo (a Christmas gift to Bret), the latest on the lawsuit and so much more! 
You'll find out:
Why, in my opinion, I've lost so many followers recently
Why things may not be as they seem with famous plastic surgeons/doctor reviews online
My current workout routine
All the details behind my in-person court appearance with the mediator
How my former experience as a paralegal has instructed me on this journey
What has me so encouraged re: the new medical claims
My warning re: looking up the public complaint
Our unique travel itinerary to Cabo
What I'm loving about the resort we're staying at
All of my sleeping prerequisites and idiosyncrasies (I need to fall asleep)
Bret's complaints about our at-home sleeping arrangement
My one requirement for the PodSquad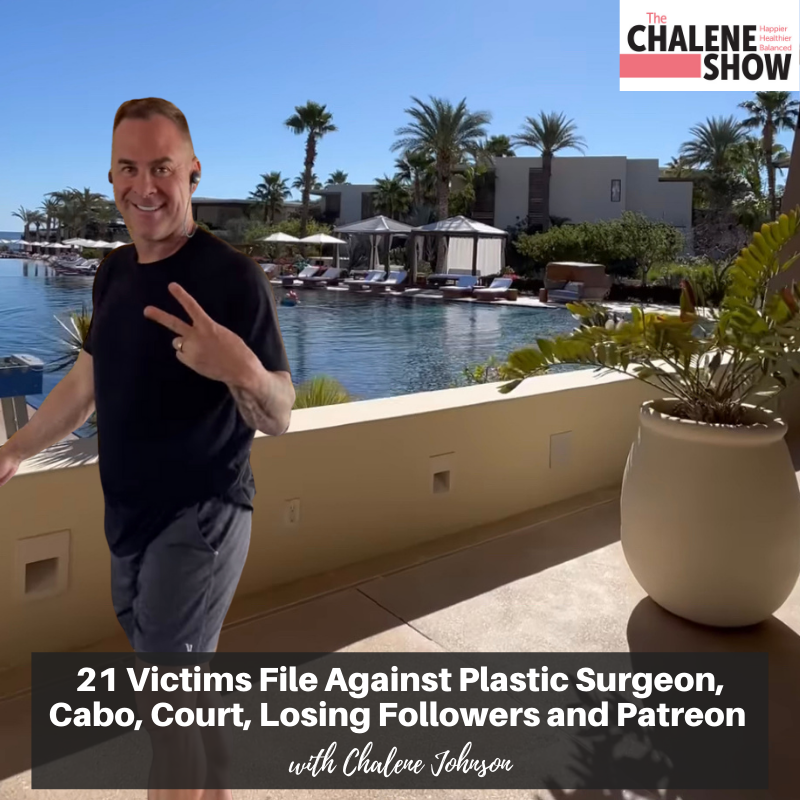 Important Links from the Show
Click here to subscribe to The Chalene Show!
Click here to rate and review!
Make sure you scroll down, tap to rate with 5 stars, and then select, "Write a Review." Then be sure to DM me with a screenshot and I'll do my best to read your review on the air! 
21 Victims Case Filed Document Disclaimer: incredibly graphic and includes highly disturbing photos
If you liked this episode, check out Episode #777 – Minimalism Hoarding, Family Netflix, Travel, Sex and More
Leave me a message about this episode!
To submit requests for The Chalene Show: thechaleneshow@chalenejohnson.com
To submit requests for Build Your Tribe: buildyourtribe@chalenejohnson.com