Today, I answer voice messages you, the listeners, sent my way. And some are quite personal! But hey, there's one thing I do not get and that is… offended! So, feel free to DM/record your questions and you may just find them answered on The Chalene Show, too!
Questions answered:
Have Bret and I always been as intimate as we are now (including, during our most challenging times)?
Am I vaccinated (and the decision behind it)?
Why did we decide not to vaccinate Bob?
The 4 different types of responses to trauma
What I've learned about myself since the plastic surgery experience
What strategies would I put in place (to become successful) if I were doing life on my own?
Do I see myself as resilient?
Best tips and tools for a mom (and couple) with ADHD/Time Blindness
How I continue showing up online and in my business in spite of challenging personal times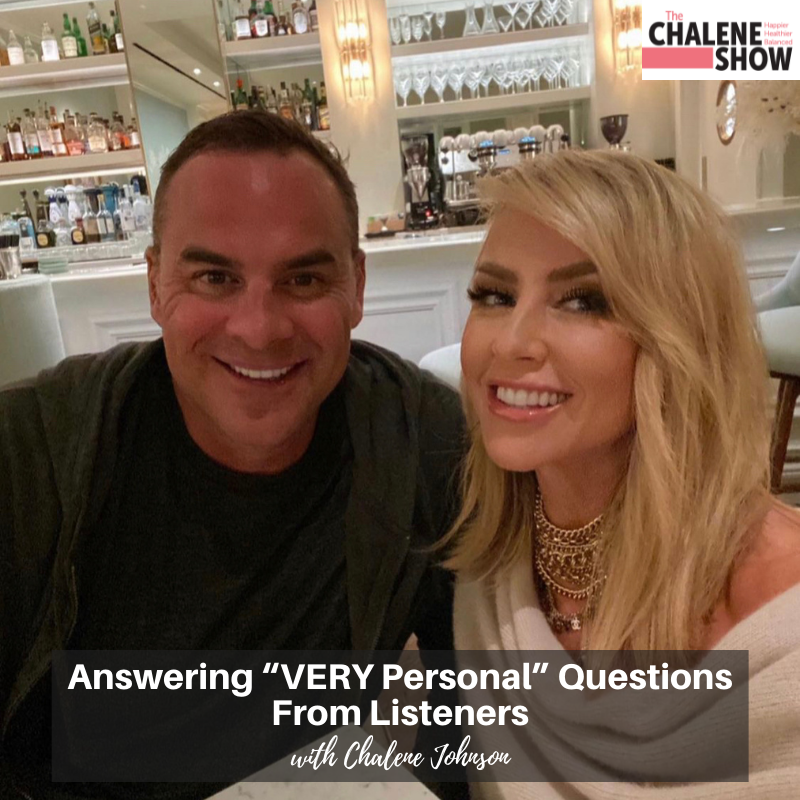 Important Links from the Show
Click here to subscribe to The Chalene Show!
Click here to rate and review!
Make sure you scroll down, tap to rate with 5 stars, and then select, "Write a Review." Then be sure to DM me with a screenshot and I'll do my best to read your review on the air! 
If you liked this episode, check out Episode #732 – Stress, Sex, Massages, Snoring and Alzheimer's
Leave me a message about this episode!
To submit requests for The Chalene Show: thechaleneshow@chalenejohnson.com
To submit requests for Build Your Tribe: buildyourtribe@chalenejohnson.com