I'm done being silent about my plastic surgery experience. It's time to speak my truth without being worried about repercussions. In this episode, I'll take the most asked questions and provide full and honest answers.
You'll find out:
The strange emotional place I found myself in after I first shared my plastic surgery experience (on The Chalene Show)
Why I'm finally now sharing my doctor's name
How the doc committed a HIPAA violation in regard to me)
Why I'm finally now sharing my truth
The heartbreaking story of a woman who died because of this doctor
How plastic surgeons have become a protected class
Will I ever do plastic surgery again?
How to know what you're getting when choosing a plastic surgeon (i.e., how to find the right one)
Why you can't make your decision on a plastic surgeon based on reviews online
My thoughts on Linda Evangelista's plastic surgery experience
How the doctor is able to show the videos/images he shows online
Why I'm particularly happy right now
My hair in the morning (perhaps the juiciest part of the show)
How the podsquad has been so instrumental throughout this whole process
Our upcoming trip and how it may or may not affect Bob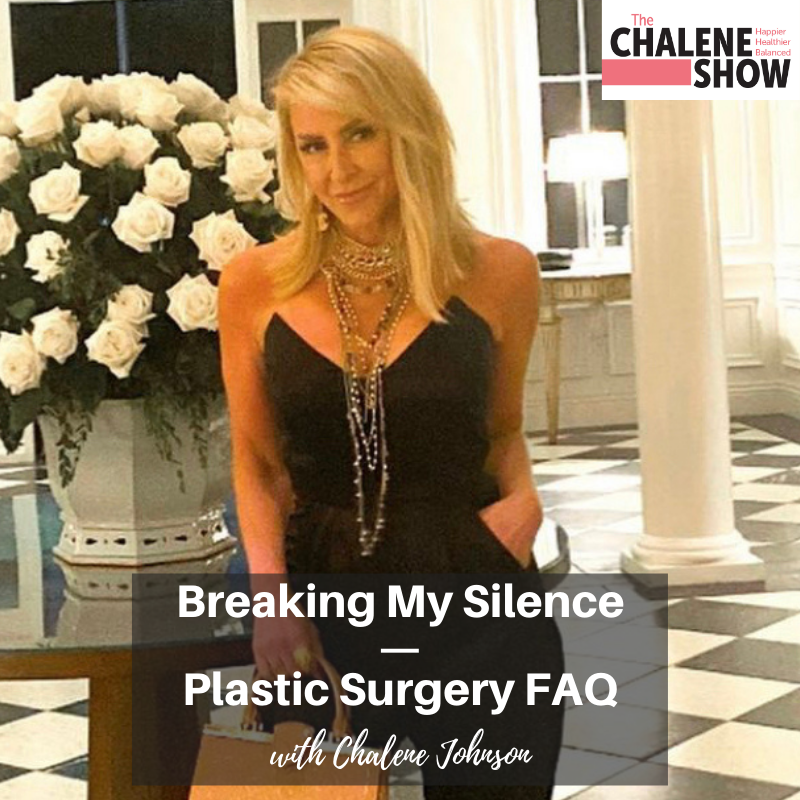 Important Links from the Show
Click here to subscribe to The Chalene Show!
Click here to rate and review!
Make sure you scroll down, tap to rate with 5 stars, and then select, "Write a Review." Then be sure to DM me with a screenshot and I'll do my best to read your review on the air! 
If you're not sure what I'm talking about in this episode check out My Plastic Surgery Nightmare
Listen to the episode, Learn From My Mistake
Check out the Attorney General's Case
American Society of Plastic Surgeons
Leave me a message about this episode!
To submit requests for The Chalene Show: thechaleneshow@chalenejohnson.com
To submit requests for Build Your Tribe: buildyourtribe@chalenejohnson.com