Friday episodes have quickly become a fan favorite and this week should be no exception! I spill the tea on my girls weekend, thoughts on going to bed angry, changing wedding plans and — a very emotional — plastic surgery update. I'll also get super candid about feeling anxiety for the first time in a very long time.
You'll find out:
My trigger warning
My upcoming meetup in NYC
Singing with Dr. Mcayla
Bret's voice message to Dr. Mcayla re: our singing at the piano bar
Why Bret should basically be a judge on a reality singing show
My dear friend Mindy's new purpose in life (since her husband passed away)
The emotional toll hearing so many stories re: the evil doc has had on my psyche
What the doctor is suing me for
Why I'm more stressed than ever re: the doc
My thoughts on those suggesting a GoFundMe for me
Why I feel like I've let Cierra, my daughter, down with her upcoming wedding
The new date for Cierra's wedding and why she changed it
How Bret is doing with all the drama
Why Bret and I went to bed angry
Why Bret is confused re: my actions these days
How the doc changed my body in ways I didn't consent to
My thoughts on therapy re: my recent trauma
Why I will always talk about all the things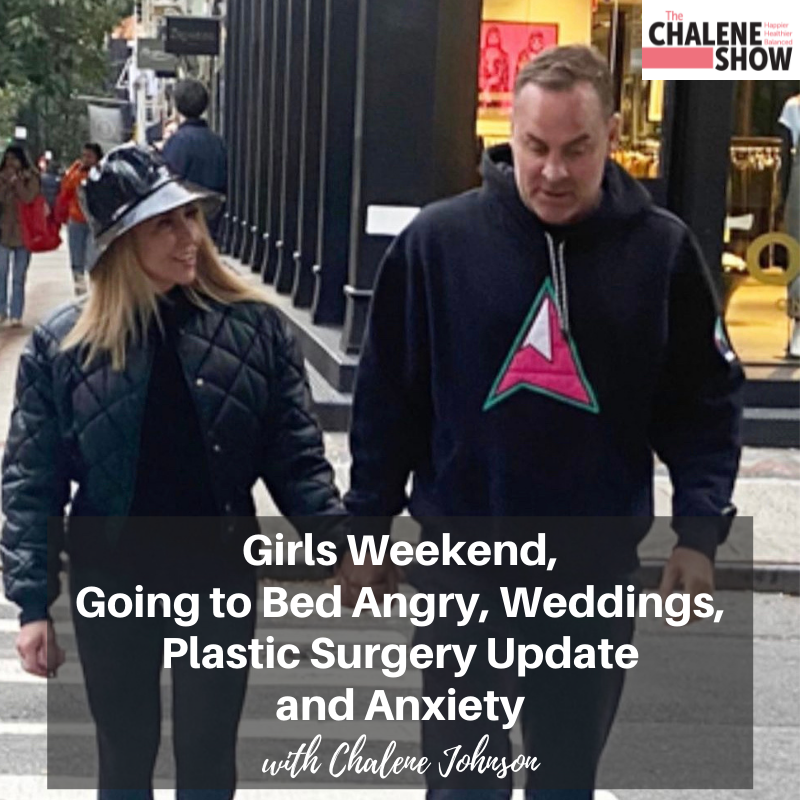 Important Links from the Show
Click here to subscribe to The Chalene Show!
Click here to rate and review!
Make sure you scroll down, tap to rate with 5 stars, and then select, "Write a Review." Then be sure to DM me with a screenshot and I'll do my best to read your review on the air! 
Check out The Bible Babes!!!!  
If you liked this episode, check out Episode #747 – I'm Being Sued By My Plastic Surgeon 
Leave me a message about this episode!
To submit requests for The Chalene Show: thechaleneshow@chalenejohnson.com
To submit requests for Build Your Tribe: buildyourtribe@chalenejohnson.com