In this episode, I share my latest false lash discovery, how I've been able to improve my sleep with Sleepi Gummies, battling the downside of hyper-focused ADHD, and getting back into a regular routine following my recent plastic surgery. I also share insights on staying out of my adult kids' business, the guilt associated with moving Bob — who has Alzheimer's — into a care facility, and the excited anticipation of my upcoming trip to New York City with Bret.
Is that enough juice for one episode!?
So, jump in the car and fasten your seatbelt because it's time for a little chat with your best friend and bossy big sis.
You'll hear:
My experiences with lash extensions
Why I hate certain maintenance appointments
Different brands for fake lashes I've been testing out
The bigger picture, for me, re: my whole plastic surgery experience
How people continue to reach out to me re: plastic surgeons
What inspired my interest in sleep/vitamin/medication gummies
My trajectory in working with Soul CBD re: creating sleep gummies
Details on Cierra moving back home (and why it's been so great)
My thoughts on moving in with your partner before marriage
Why kids between 18 -23 need their own name (such a hard age group!)
Why not working out lately was kinda nice (to be honest)
An update on Bob
Why I feel guilty re: Bob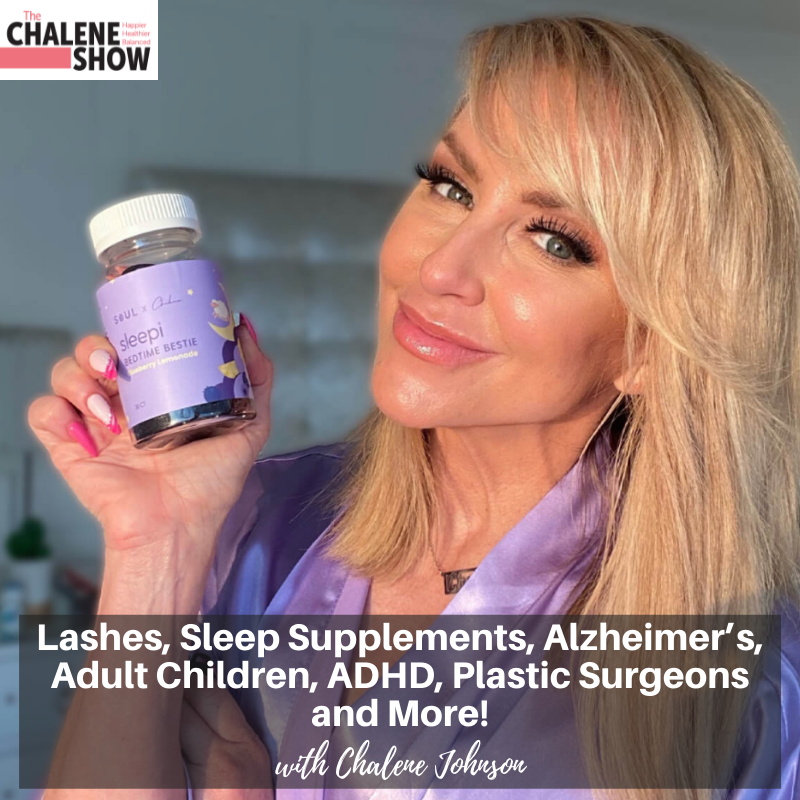 Important Links from the Show
Click here to subscribe to The Chalene Show!
Click here to rate and review!
Make sure you scroll down, tap to rate with 5 stars, and then select, "Write a Review." Then be sure to DM me with a screenshot and I'll do my best to read your review on the air! 
Be one of the first to try the new Sleepi Gummies at MySoulCBD.com/Chalene and get 15% off!!!
If you liked this episode, check out Episode #727 – Let's Chat Anxiety, Netflix, Surgery, GenZ, Selfcare
Leave me a message about this episode!
To submit requests for The Chalene Show: thechaleneshow@chalenejohnson.com
To submit requests for Build Your Tribe: buildyourtribe@chalenejohnson.com