Friday episodes have quickly become a fan favorite and this week should be no exception! I spill the tea on the top-rated podcast I'll be guesting on next week (sharing my plastic surgery nightmare), what it's like to shop and dine in New York with vaccine mandates, AirBnB insanity and — of course — Bob.
You'll find out:
Why this ep premiered later than usual
Which podcast I look forward to listening to every day
Why I felt stressed not sharing the story of the evil surgeon (in the beginning)
The journey of getting legal counsel (for me and other patients)
Why there are so many layers re: plastic surgery nightmare I haven't talked about yet
The scoop behind me getting on Heather McDonald's podcast and sharing my story
What it's like dining/shopping in NYC with vaccination mandates
Everything about the apartment we're living in right now
Why my mojo was off (in this apt) and what I did to change it
One of my favorite things to do when I travel
What I'm doing with supplements and alcohol while in New York
Why talking on the phone with Bob is weird
The things you should be doing EVERY day to prevent getting Alzheimer's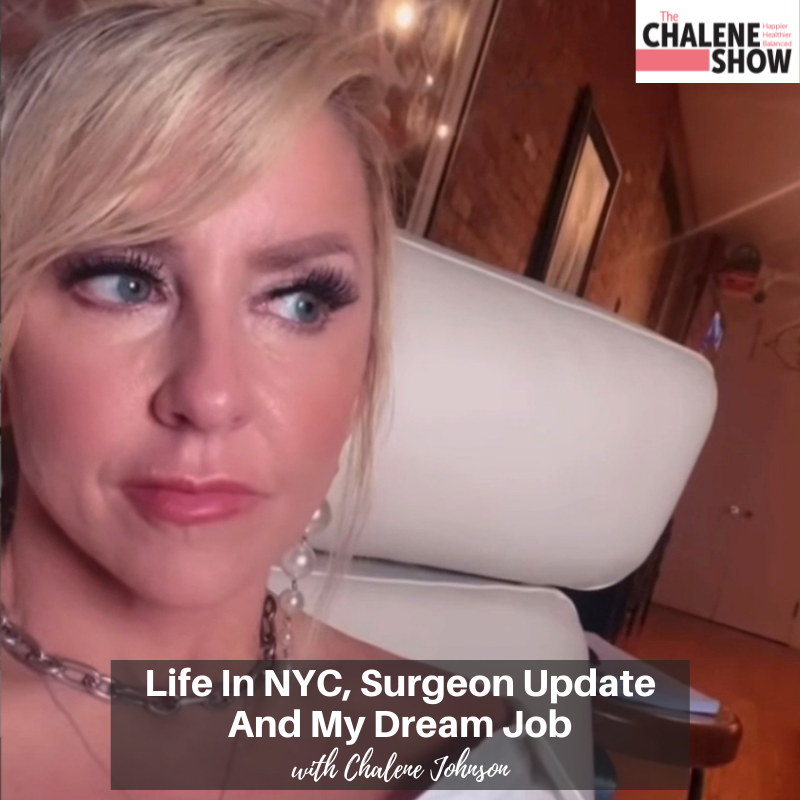 Important Links from the Show
Click here to subscribe to The Chalene Show!
Click here to rate and review!
Make sure you scroll down, tap to rate with 5 stars, and then select, "Write a Review." Then be sure to DM me with a screenshot and I'll do my best to read your review on the air! 
The only wine I drink: DryFarmWines.com/chalene Get an extra bottle for just one penny!
Check out HeatherMcDonald.net
If you liked this episode, check out Episode #741 – Husbands Who Can't Be Wrong, Travel, and Post Covid Changes 
Leave me a message about this episode!
To submit requests for The Chalene Show: thechaleneshow@chalenejohnson.com
To submit requests for Build Your Tribe: buildyourtribe@chalenejohnson.com