Friday episodes have quickly become a fan favorite and this week should be no exception! Today, I spill the tea on my first day in court (re: plastic surgery nightmare)! I'll give you a full rundown on the court proceedings, the plan of action going forward, and detailed affidavits — trigger warning: some may want to skip this part of the episode — from former staff and patients. 
You'll find out:
What my attorneys told me to expect for the court appearance
The (not so surprising) manner in which the doc showed up for the appearance
What is mediation
What is an Anti-SLAPP Motion
Why we have filed an Anti-SLAPP motion
Why you can't trust personal/public recommendations re: the quality of a surgeon
What I feel the doc is doing to intimidate me
Future court dates
How my 1st Amendment rights are fueling me to
Why/how this whole experience is not about me
The fascinating documentary re: patients
Why I'm losing more followers than I'm gaining
Statements from past patients and past staff
What I appreciate SO MUCH about you, our community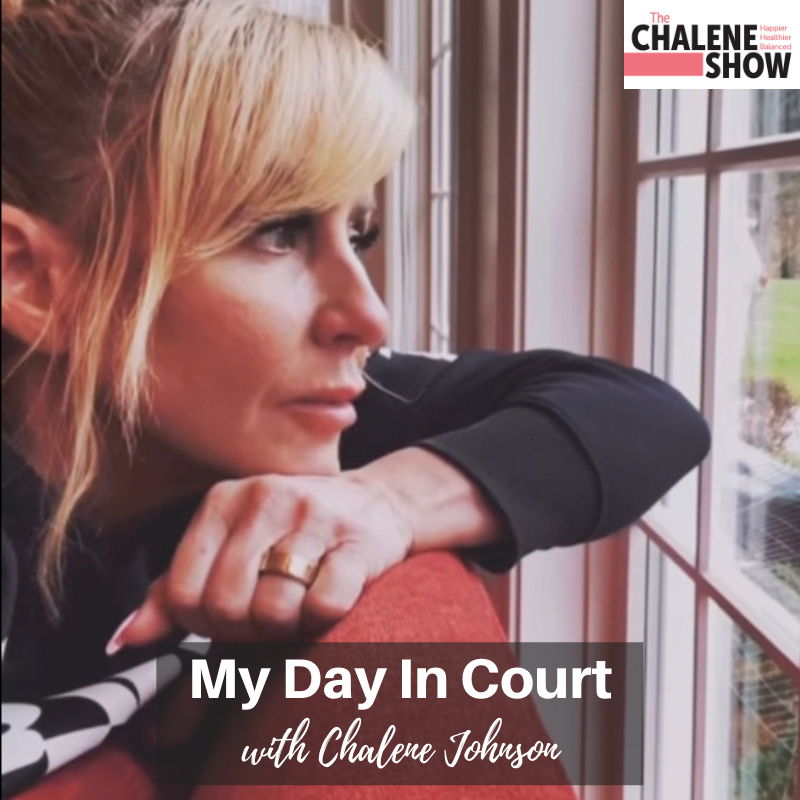 Important Links from the Show
Click here to subscribe to The Chalene Show!
Click here to rate and review!
Make sure you scroll down, tap to rate with 5 stars, and then select, "Write a Review." Then be sure to DM me with a screenshot and I'll do my best to read your review on the air! 
If you liked this episode, check out Episode #765 – Lawsuit Update, Holiday Plans and the Fitness Industry
Leave me a message about this episode!
To submit requests for The Chalene Show: thechaleneshow@chalenejohnson.com
To submit requests for Build Your Tribe: buildyourtribe@chalenejohnson.com