Friday episodes have quickly become a fan favorite and this week should be no exception! I spill the tea on everything going on in my life.
You'll find out:
Where I'm currently visiting and why
Why some people got offended during last week's episode
Bob's Covid story
Bret and I talk vaccinations and CA mandates
My virtual court appearance
Why I feel the doctor's attorney pulled a BS move
Ridiculous insurance policies re: malpractice
Why I posted a thirst trap Reel
Why I don't go in the sun to tan
Why Bret is feeling stressed
Bret's motto on paying off invoices
Why we've decided to pump the brakes on Patreon
Why you always have permission to change your mind
Bret's opinion on my best Reel this month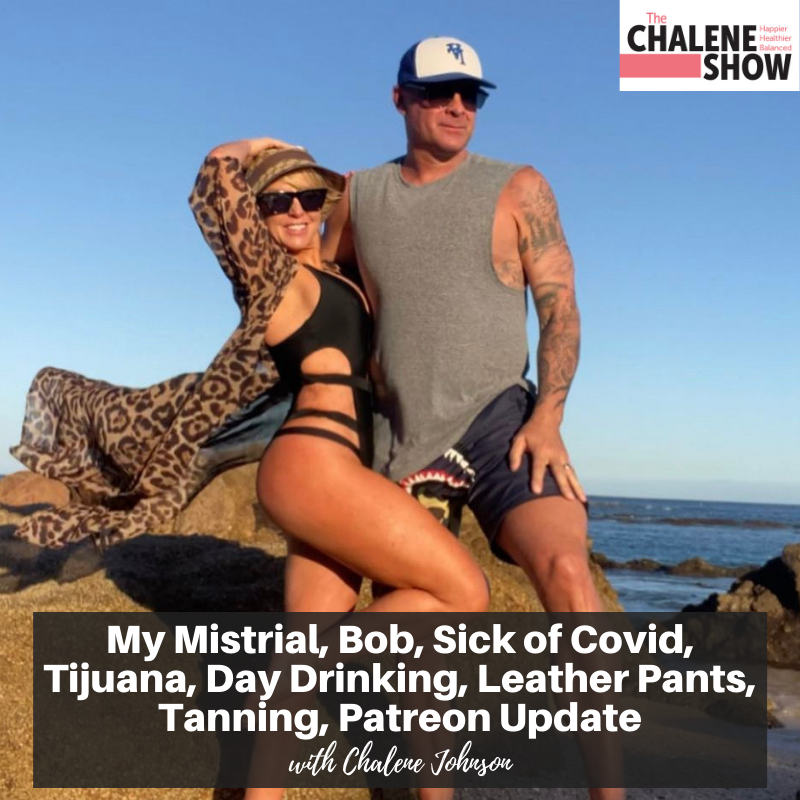 Important Links from the Show
Click here to subscribe to The Chalene Show!
Click here to rate and review!
Make sure you scroll down, tap to rate with 5 stars, and then select, "Write a Review." Then be sure to DM me with a screenshot and I'll do my best to read your review on the air! 
Please support 4kira4moms
Check out these Leather Pants
If you liked this episode, check out Episode #780 – 21 Victims File Against Plastic Surgeon, Cabo, Court, Losing Followers and Patreon 
Leave me a message about this episode!
To submit requests for The Chalene Show: thechaleneshow@chalenejohnson.com
To submit requests for Build Your Tribe: buildyourtribe@chalenejohnson.com