Trigger Warning: This episode includes highly sensitive material (e.g., graphic descriptions of surgeries, adult language/situations, etc.). Needless to say, this is not your typical lifer update (and kids should not be listening). Today, I get super real and candid as I speak my truth regarding the unbelievable — and downright scary — details following my elective plastic surgery. 
You'll find out:
Why you should talk to surgeons about other surgeons you're considering
How to know you're working with a good surgeon
How I found the doctor I eventually chose as my surgeon
The ONLY thing I want to come from sharing this story
The awkward, strange, inappropriate, offensive, rude details behind my first consultation
Circumstances that led to me turning down the volume on my own intuition
Why I, regretfully, ignored the red flags and booked my surgery with this surgeon
My shocking, scary, vulnerable day-of-surgery experience
The bizarre and awkward details surrounding my post-surgery (incredibly painful) lymphatic massages
My tense one-on-one with a massage therapist that, ultimately, was the impetus for me wanting to change doctors
My response to those upset with me for not sharing the doctor's name
What you should expect when going to a plastic surgeon (AKA the ultimate standard of care)
My experience with the Patient Care Coordinator
Why I'm reticent to share the doctor's name publicly
Why I suggest going to Yelp for reviews vs RealSelf
The surprising details around the doctor coming to my home (to plead his case) and my intention for his visit
The only reason I'm sticking my neck out on the line and looking further into this doctor and his practice
Details around my consulting the medical board
My reminder as to all the things I did wrong
The importance of listening to your gut instinct
Why you shouldn't rush into plastic surgery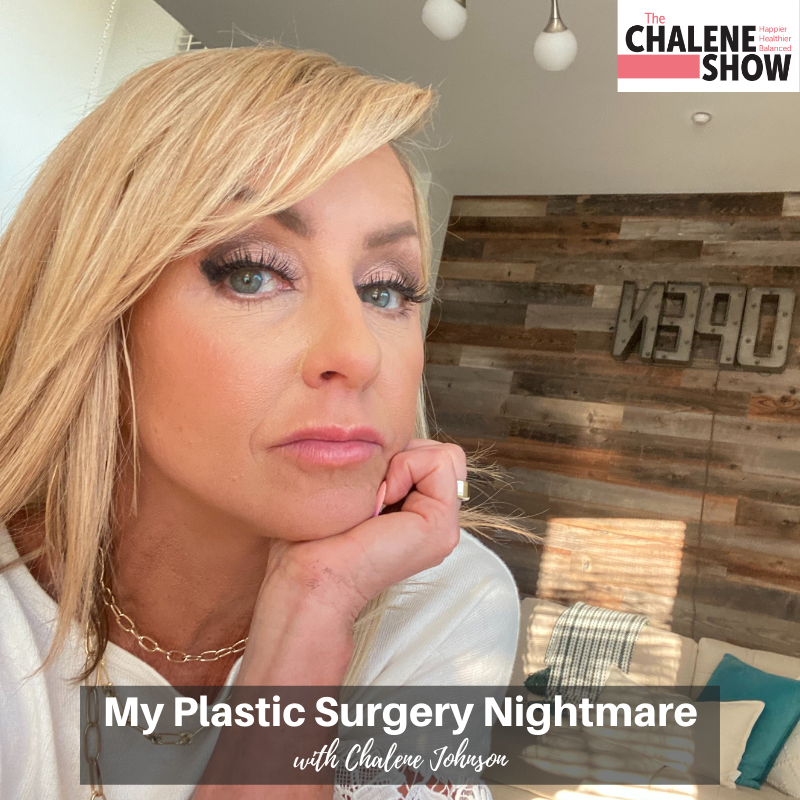 Important Links from the Show
Click here to subscribe to The Chalene Show!
Click here to rate and review!
Make sure you scroll down, tap to rate with 5 stars, and then select, "Write a Review." Then be sure to DM me with a screenshot and I'll do my best to read your review on the air! 
If you're in the Orange County area check out Robert M. Kachenmeister, MD
If you have a similar experience leave me a message at (619) 500-4819
Trinity's Cottage Recovery Home in Coast Mesa, CA: 714-553-1687
If you liked this episode, check out Episode #722 – Plastic Surgery Advice | Learn From My Mistake
Leave me a message about this episode!
To submit requests for The Chalene Show: thechaleneshow@chalenejohnson.com
To submit requests for Build Your Tribe: buildyourtribe@chalenejohnson.com