Welcome to Volume 3 of my Plastic Surgery Nightmare. As with the previous episode, this one comes with a Trigger Warning as it includes graphic and disturbing content (especially for survivors of sexual abuse/assault/harassment). I am immensely grateful to you, our community of listeners — and your unrivaled investigative skills! — who have helped spread the word about this doctor and his victims.
Today, I dive deeper into the subject, including: shocking secrets about the medical industry, why/how review sites lie to you, how to choose a plastic surgeon and plans to keep the investigation moving forward.
You'll find out:
How to find this doctor online
Why/how review sites withhold dangerous/pertinent information
Why your most ruthless attempts to research a doctor will prove futile
What is binding arbitration
Former patient, Michael, and his story (in his own words re: the doc)
What my gut instinct initially told me about this surgeon
How my healing is going
The emotional journey I'm currently on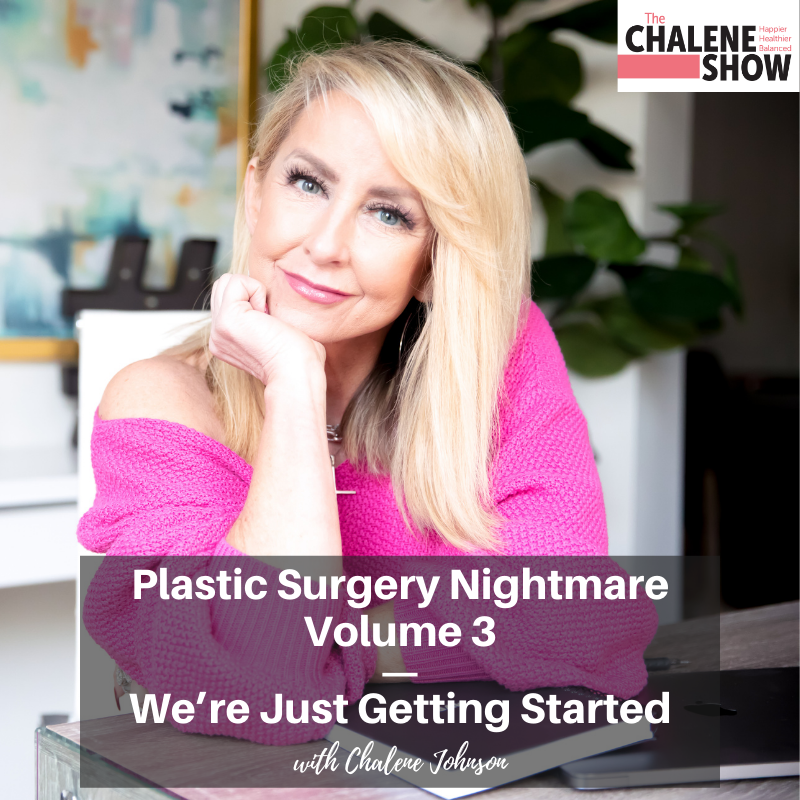 Important Links from the Show
Click here to subscribe to The Chalene Show!
Click here to rate and review!
Make sure you scroll down, tap to rate with 5 stars, and then select, "Write a Review." Then be sure to DM me with a screenshot and I'll do my best to read your review on the air! 
My work phone (please reach out only if you've had a personal experience with said doctor or have pertinent information to keep the investigation moving forward): 949-503-9873
If you liked this episode, check out Episode #723 – Lifer Update | My Plastic Surgery Nightmare
Leave me a message about this episode!
To submit requests for The Chalene Show: thechaleneshow@chalenejohnson.com
To submit requests for Build Your Tribe: buildyourtribe@chalenejohnson.com