Friday episodes have quickly become a fan favorite and this week should be no exception! I spill the tea on the reactions I got to this week's episodes, the love I have for the Podsquad, PTSD feelings I now experience during doctors appointments, my thoughts on future plastic surgery and so much more!
You'll find out:
Recap/reaction to this week's episodes
How the PodSquad continues to surprise me (and make me laugh)
Sneak peek into next week's shows
What we're doing for Thanksgiving
Why my Friday listeners are my favorite
Recent experiences at doctors offices
Disappointing side effects from my recent plastic surgery
Why I didn't go to a support group (when I found out about Bret's gambling)
How Bret and I differ re: sharing stories
Does Bret do botox?
The IV Drip both Bret and I do (and why)
How I remember to follow through on my goals
How long it took to truly heal from the gambling chapter in our lives (for both Bret and I)
The root cause of addiction
My thoughts on therapy for healing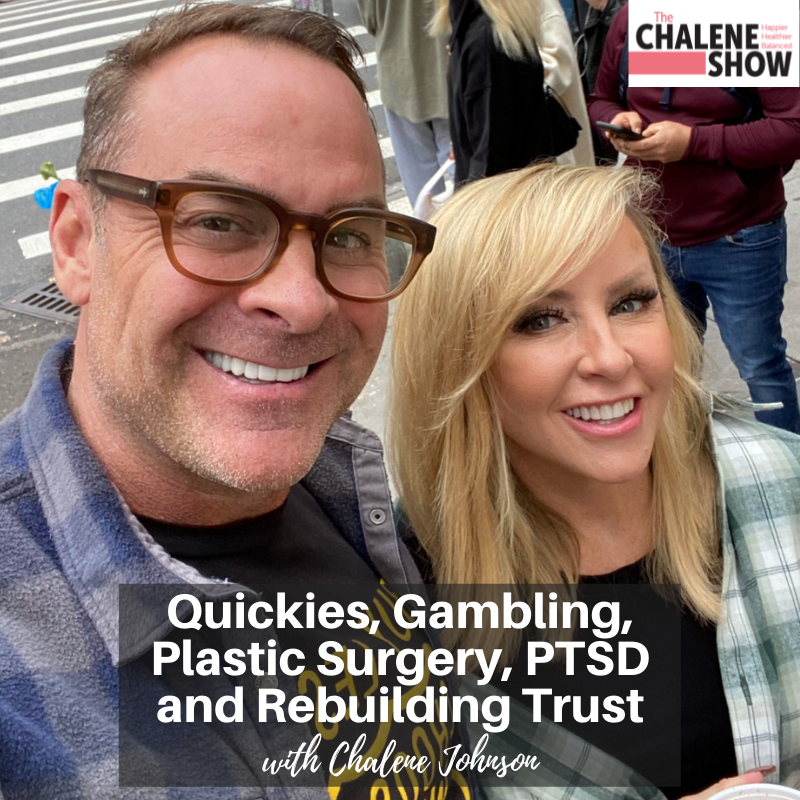 Important Links from the Show
Click here to subscribe to The Chalene Show!
Click here to rate and review!
 Make sure you scroll down, tap to rate with 5 stars, and then select, "Write a Review." Then be sure to DM me with a screenshot and I'll do my best to read your review on the air! 
Follow me on Instagram @ChaleneJohnson and hold yourself accountable for getting more done on your To-Do List!
If you liked this episode, check out Episode #756 – New York, Future Travel, Lawsuit Update, Being Asked if Vaccinated, and Kindness
Leave me a message about this episode!
To submit requests for The Chalene Show: thechaleneshow@chalenejohnson.com
To submit requests for Build Your Tribe: buildyourtribe@chalenejohnson.com