This isn't your typical Friday Lifer Update. As a regular listener of The Chalene Show, you know I've been going through it lately. And, through it all, one common theme/question continues to resurface for me… why do we ignore red flags? 
The fact that our gut instinct can be hijacked by the brain is consuming me.
I mean, why is it that some people ignore their gut instinct and others pay attention to it? And when exactly should we listen to our intuition? Is it always right?
So, as I do, I decided to dedicate this podcast to this super important topic. Because — it's crucial to understand why we do the things we do, especially when we KNOW they're not in our best interest.
You'll find out:
How I'm able to process things
Why I haven't made public all the details of my Plastic Surgery Nightmare
The thing I continue to think about
What happens when you ignore your gut instinct
Why you may have shame or doubt re: your gut instinct
How fear of missing out plays into life decisions
Why we often misinterpret people's actions
Why we really need to evaluate risks
Questions you ask yourself that shouldn't be ignored
How people pleasing might steer you to self-harm
What led to the moment I made the decision to take action and change surgeons
The question I learned to ask myself (to protect myself)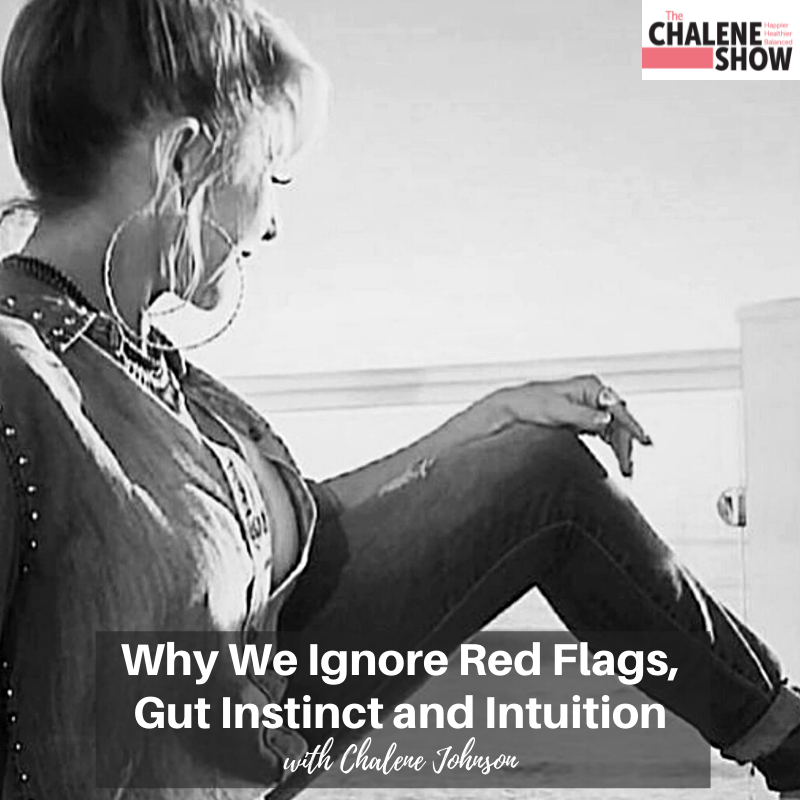 Important Links from the Show
Click here to subscribe to The Chalene Show!
Click here to rate and review!
Make sure you scroll down, tap to rate with 5 stars, and then select, "Write a Review." Then be sure to DM me with a screenshot and I'll do my best to read your review on the air! 
If you liked this episode, check out Episode #725 – This Sucks. But, I'm Okay… 
Leave me a message about this episode!
To submit requests for The Chalene Show: thechaleneshow@chalenejohnson.com
To submit requests for Build Your Tribe: buildyourtribe@chalenejohnson.com