I was super excited to be interviewed by Heather McDonald — on her Juicy Scoop Podcast — and reveal my entire Plastic Surgery Nightmare experience. Within hours of publishing, it was removed due to legal reasons.
But I will not be deterred. I decided to republish my version — despite the legal threats. This message must be heard and changes need to be made to the medical industry. And I'm determined to do just that. 
If you want to look up the lawsuit filed by Dr. Mowlavi against me, here is the information:
Superior Court of the State of California, County of Orange Case No: 30-2021-01226133-CU-DF-CJC
You'll find out:
My dear friend, Mindy Lawhorne, joins me in NY
Thoughts on New York life vs Texas life re: vaccination cards
The amazing work of the PodSquad, including one member who scored a killer job due to her investigative work on the plastic surgeon
The journey with Heather McDonald re: telling my story on her show and how our episode got taken down
How Dr. Mowlavi's team tried to gaslight me
My thoughts/feelings re: Heather having to pull our episode
What I am able to share with you, today, from our interview
My interview with Heather includes:
Why I sought plastic surgery
What my original doctor told me re: the surgeries I wanted to
How I heard about Dr. Mowlavi
The red flags re: the doc my friend and I ignored from the very beginning
My initial consultations with the doctor
Why I started to get nervous right before surgery
Details on pre / day of / post surgery (all full of horribly inappropriate moments)
The moment I decided to change doctors
Stories of devastating firsthand experiences due to this doctor
My agreement with Bret re: how we're going to proceed in this mission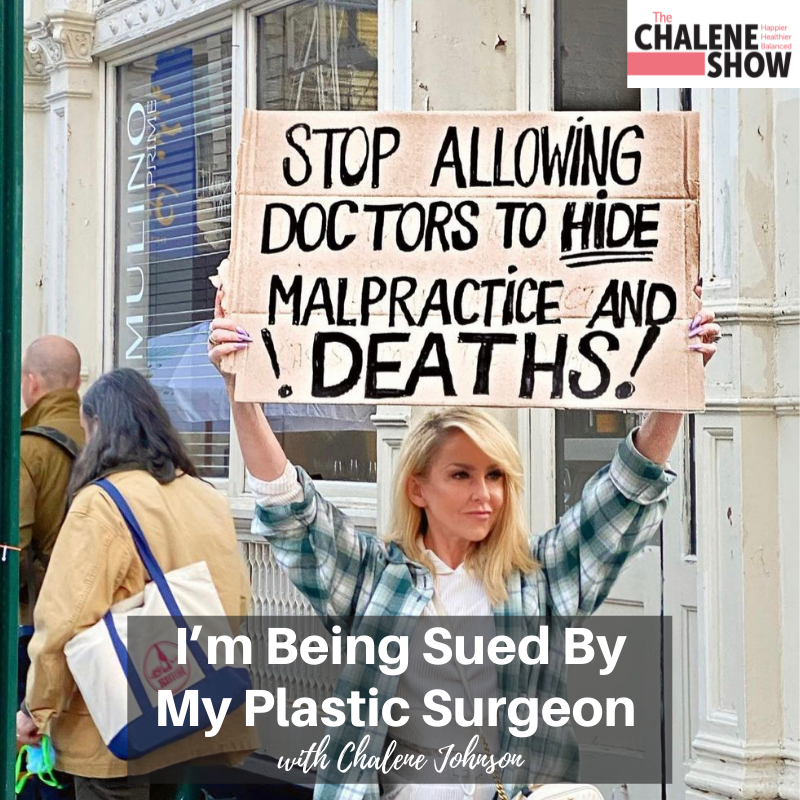 Important Links from the Show
Click here to subscribe to The Chalene Show!
Click here to rate and review!
Make sure you scroll down, tap to rate with 5 stars, and then select, "Write a Review." Then be sure to DM me with a screenshot and I'll do my best to read your review on the air! 
If you liked this episode, check out Episode #738 – Breaking My silence | Plastic Surgery FAQ
Leave me a message about this episode!
To submit requests for The Chalene Show: thechaleneshow@chalenejohnson.com
To submit requests for Build Your Tribe: buildyourtribe@chalenejohnson.com