In today's episode, I get vulnerable and share the intimate details of transitioning a loved one into a care facility, how Bret and I are coping with the changes, the impact it has on family, the helplessness we have felt through the process and the hopefulness we feel today. In addition, while I'm limited in what I can share in regard to my (ongoing) traumatic plastic surgery saga, I'll open up about the emotional toll the experience has had on me. 
It's okay to not be okay and to prioritize healing mentally and physically. There's a lot going on in our PodSquad — which has grown to over 18k. It's where we hang out to talk about all this stuff. If you listen to the show, you're invited to join our awesome PodSquad on Facebook here! Or just send me a DM on Instagram with #podsquad and I'll send you the link!
You'll find out:
Why it feels irresponsible to record The Chalene Show at this time
What happened with sponsors of TCS during my hiatus
Refresher course as to why I've been taking a break
Family dynamics and relationships that are currently unhealthy
Why we fell in love with the care facility for Bob
The painful experience re: leaving Bob at the facility
How I could tell the updates on Bob (from the facility) were authentic
Why I feel called by God to be in my current position re: plastic surgery experience
How I focused on other peoples' traumas during my own
Why I've been scared and confused, as of late
The inner dialogue that has currently been challenging me
My issues with the law re: our right to know certain things (to make informed decisions)
What this very difficult time has taught me
How my faith plays a role during this time
Update on my visits (finally!) with Bob
The place we went to that helped in finding a place for Bob
Why I feel more hopeful, today, than hopeless
Why I'm grateful for trying times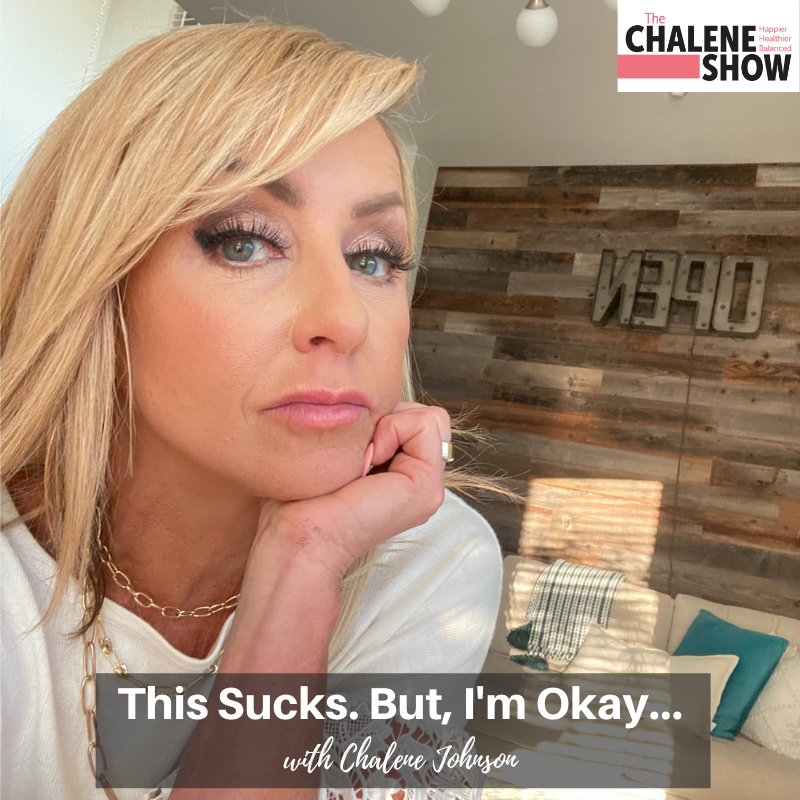 Important Links from the Show
Click here to subscribe to The Chalene Show!
Click here to rate and review!
Make sure you scroll down, tap to rate with 5 stars, and then select, "Write a Review." Then be sure to DM me with a screenshot and I'll do my best to read your review on the air! 
If you liked this episode, check out Episode #724 – Plastic Surgery Nightmare Volume 3 | We're Just Getting Started
Leave me a message about this episode!
To submit requests for The Chalene Show: thechaleneshow@chalenejohnson.com
To submit requests for Build Your Tribe: buildyourtribe@chalenejohnson.com