Recently, as people are becoming hyper-aware of their immune system, interest around vitamins and supplements has grown exponentially. So, I decided to dedicate this podcast to all things Vitamin D because, quite frankly, it's the motherload! It can help with immunity, weight loss, energy and longevity! After listening to this episode, you'll be racing for that Vitamin D — guaranteed!

You'll hear:
Why vitamin D isn't really a vitamin at all

How to naturally produce adequate levels of Vitamin D from the sun

What kind of diet supplements more Vitamin D in your body

What supplements you should take with Vitamin D3 for maximum benefits

Why you should test for vitamin deficiencies

Where to get K2, what it is and why you need it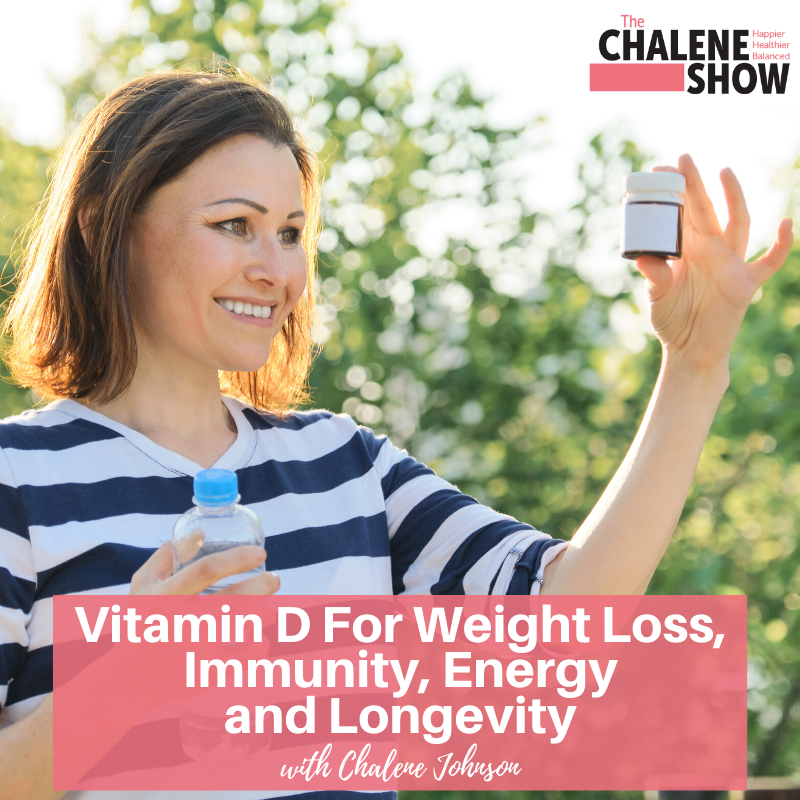 Vitamin D should be covered by most insurances, talk to your doctor about having your levels tested. However, if you want to get it tested on your own, or can't wait to be seen by a doctor, then take your health into your own hands with this at home Vitamin D Test from EverlyWell.
Important Links from the Show
Click here to subscribe to The Chalene Show!
Check the quality of your supplements and vitamins at Labdoor.com or consumerlabs.com
Stop dieting & start living: PhaseItUp.com
Check out Organifi's Gold and Immunity and use the discount Code: CHALENE
YouTube Video "D is for Debacle"
Research Vitamin D levels appear to play role in COVID-19 mortality rates
Indonesian Study –  Patterns of COVID-19 Mortality and Vitamin D
High blood pressure Research – "Does Vitamin D Deficiency Lead to Hypertension?" and "Can vitamin D deficiency cause high blood pressure?"
If you liked this episode, check out Episode #394 – Episode title: Are Protein Shakes and Workout Supplements Healthy?
Leave me a message about this episode!
To submit requests for The Chalene Show: thechaleneshow@chalenejohnson.com
To submit requests for Build Your Tribe: buildyourtribe@chalenejohnson.com