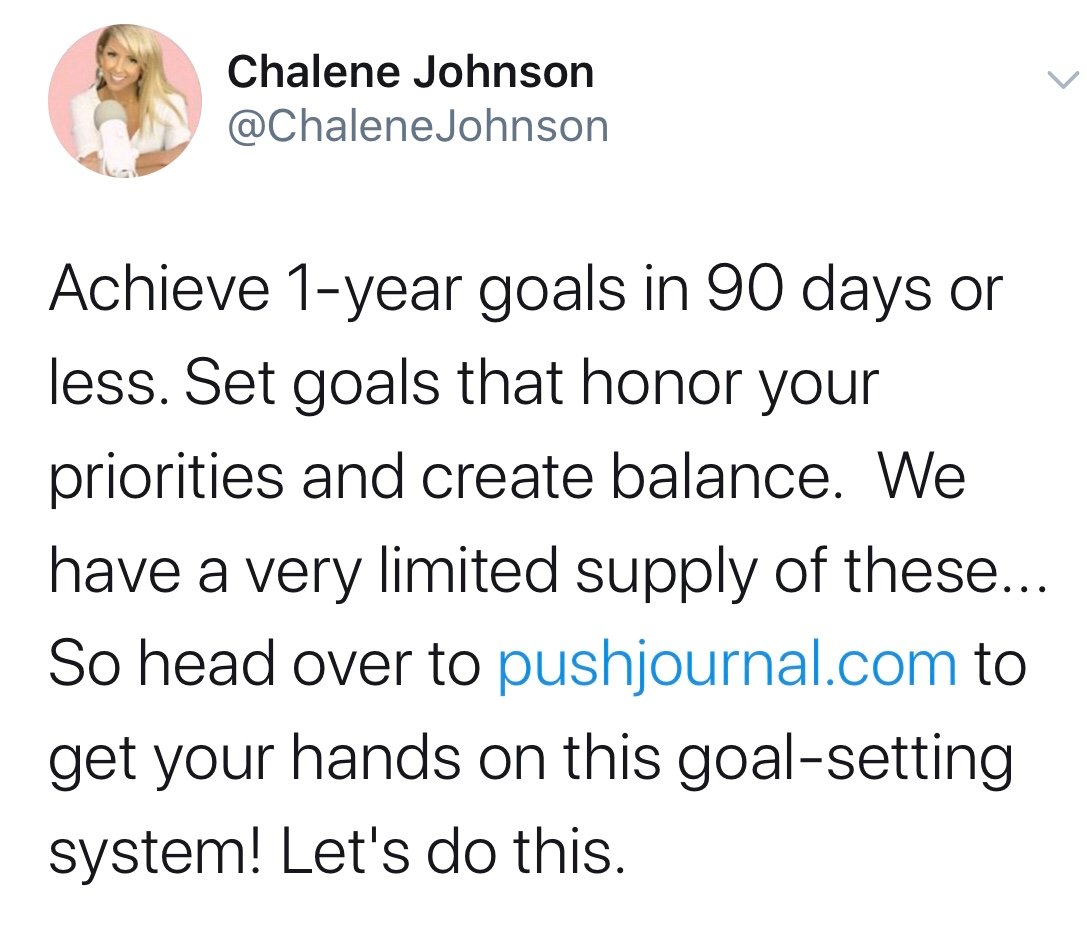 New Year's Day is literally next week (what a blessed time of year this is!) and there's a lot of talk going on about resolutions. Look, no need to worry because I've got you covered in this department with your headlining chat this week…
How to Dominate Productivity in 2020
The mistake most people make when attempting to plan and conquer their goals for the New Year is they're thinking unrealistically. Why?

Well, the majority of us are considering where we'd like to be in a year. A whole freaking 365 days!
Because of this, our goals tend to be way too big and broad.

But what about thinking in 90 day chunks?

The newest science shows that's what our most successful entrepreneurs are doing… planning in increments.
And the super exciting thing is that when done the right way, it's totally possible to get your 1-year goals accomplished in just 90 days!

How?
2 ways:
Get your organizational skills on point by tracking your day-to-day progress – in all areas, including: sleep, food, fitness, water, etc. 

Break down WHICH area of life you need to hone in on the most, like: career, relationships, health, finances, spirituality, etc.
CUE: PUSH JOURNALS!
These sexy, cute, and practical journals guide you through all of the above! 
Now, every day on social, peeps ask me how to use them. And, I get it. There's a lot of perfectionists out there who just want to do it right.

While you can't get it wrong… no fear. I got you, boo. Head to my IG (below) and watch the PUSH Journal Highlight reel (just under my bio, furthest left) for ALL you need to know! From the best and most efficient way of using your 90-day planner to all the new amazing features in my VERY LIMITED EDITION Queen Bee Journals!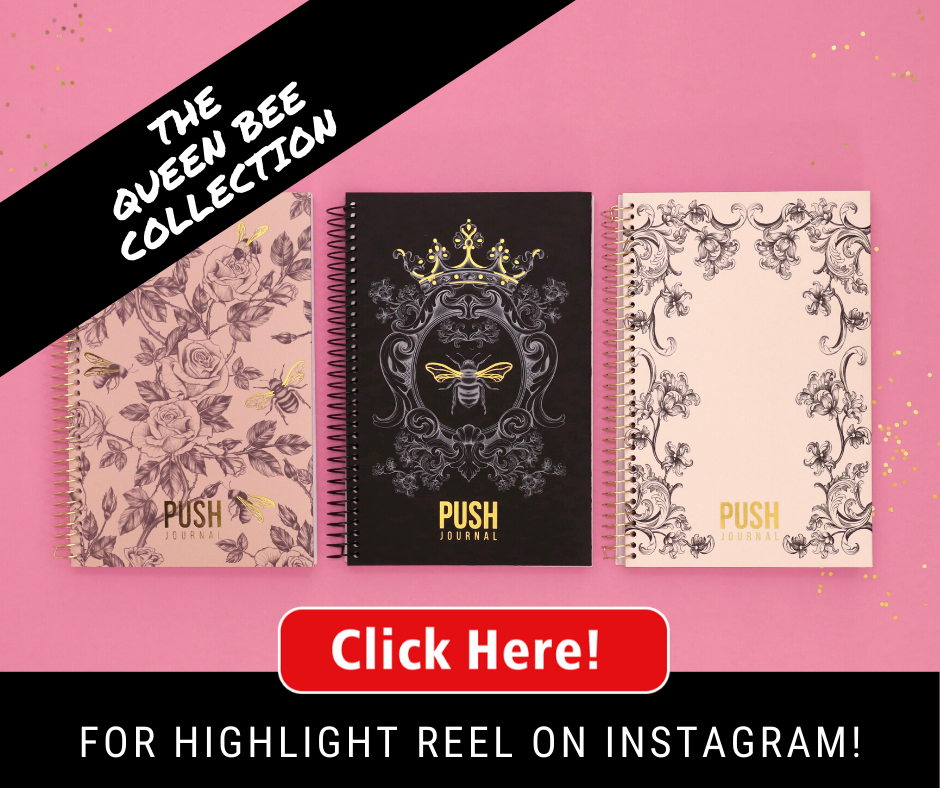 Right now (because I love you Snapshotters the most), I'm offering 15% off the Queen Bee Collection (just use code HOLIDAY15) and 50% off last season's journal sets (no code needed)!
Podcast Standout This Week: Top Instagram Tips of 2019
This week's Best Of 2019 podcast is dedicated to all things Instagram. I've gathered some of my best Instagram advice from the year to bring you tips on general posts, Stories and IGTV! If you're looking to change your IG game, well… look no further!
But be sure to go to IGHACKS to sign up for the free IG report and video series of the formula we use at Team Johnson when it comes to selling on social media.
Other podcast gems this week:
New 4-Minute Booty Burner
Will you take this 4 min challenge? No equipment needed!
This hip thrust variation challenge will burn your booty and work the backside — without the knee and back pain many people feel from lunges and squats!
I can't believe I'm about to write this, but here it goes…
SEE YOU NEXT YEAR!
What a year it has been and I can't wait to share new memories with you in 2020!
xoxo,
Chalene