PUBLIC SERVICE ANNOUNCEMENT: Don't let this happen to you…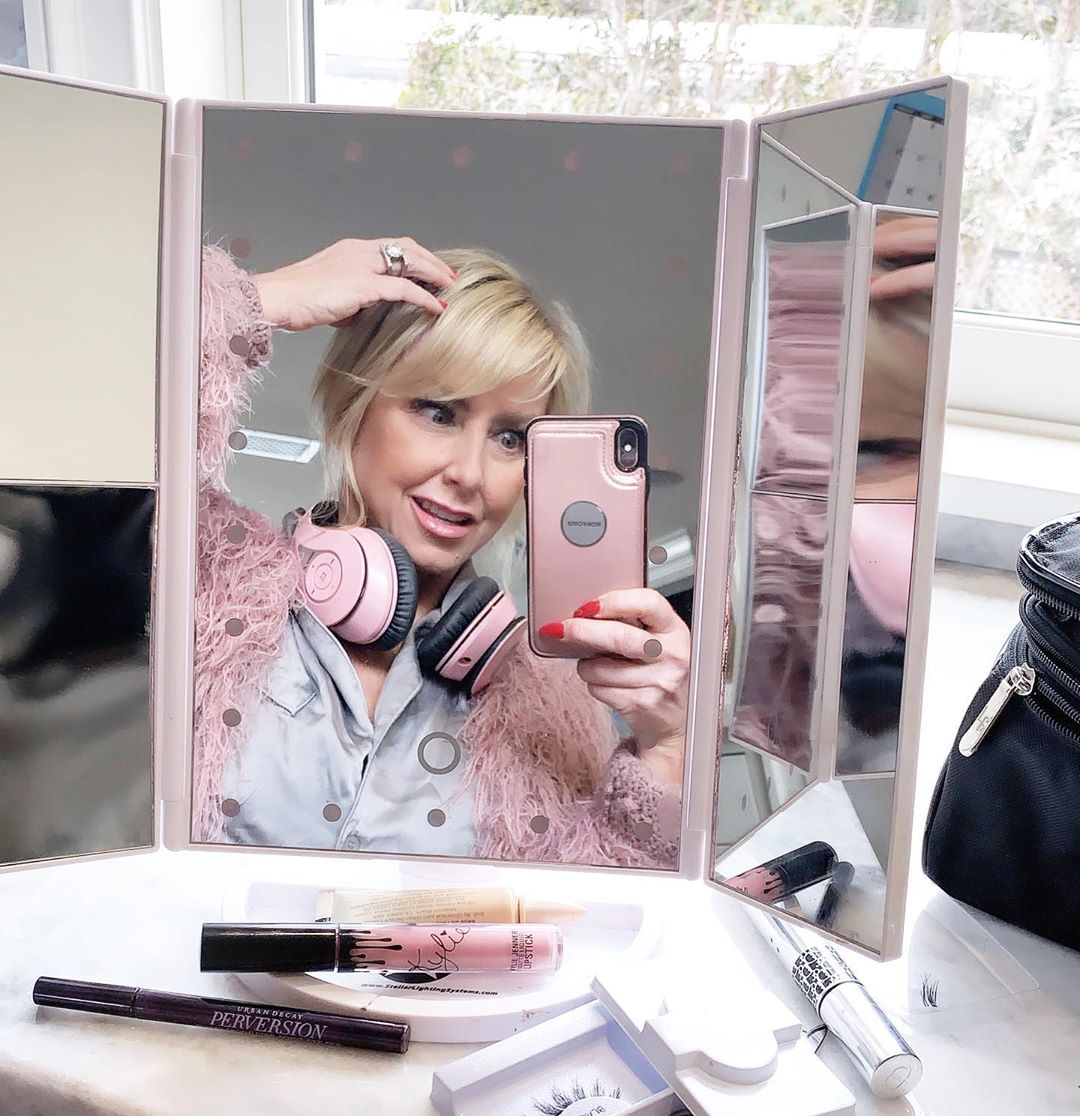 This IS what happens when you wake up with a plan but allow text messages, emails, and social media to take you on the insane train.
It was 10am

Woke at 5am w/an agenda

Opened my phone

Hijacked by everyone else's agenda

Still in my Pj's

Half dressed for my workout (headphones anyways)

Make-up is done

Wearing heels and a sweater (I was going to wear later today)



Essentially, I was the perfect example of what it looks like to do a million things half-way. And that's what happens when you don't put a daily plan in writing. You end up stressed, confused, busy as all heck— and basically nothing gets done.
Today, I'm back to crushing it. And it's crazy how much better my mood, confidence and stress level are when I am in control of my productivity. When you take just 3 minutes to create a plan in a journal the night before, your day just goes so much more smooth!
Friends don't let friends operate without a daily plan. #JustSayin
They're legit how I stay on point EVERY day (the silly .5% doesn't count!)!

I'm excited to let you know we extended our PUSH Journal Mother's Day sale through the weekend! So, take advantage of the awesome savings, pick up your set, and get your life balanced, girl!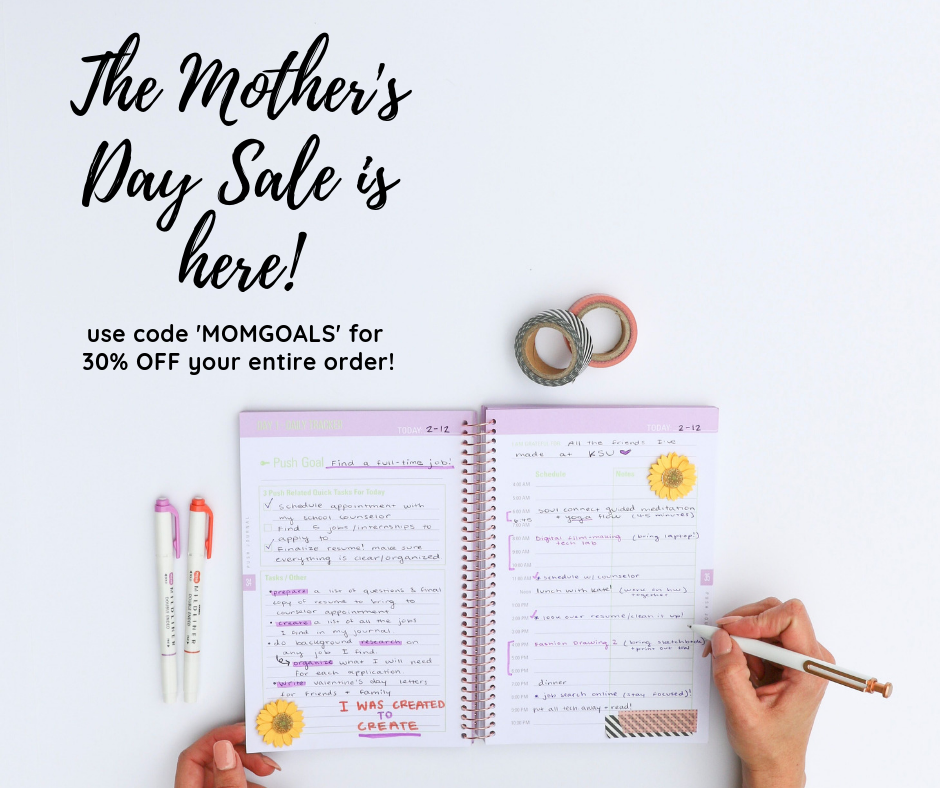 NEED EXTRA MONEY?
WHAT TO SELL AND HOW TO START [MASTERCLASS]
If you're super frustrated — maybe you hate your job, or you love your job and it's just not paying enough, or your business is stuck and you're spending WAY too much time on social media without getting anywhere…
This video is for you!
It's what the people who are killing it, the people who have freedom and are out there LIVING their lives are doing.
11 simple steps. That's all. And you can do it, too.
This free social media training will be removed from your Snapshot (and all places online – except to students of Marketing Impact Academy) after the weekend!
Don't blink! Hit that play!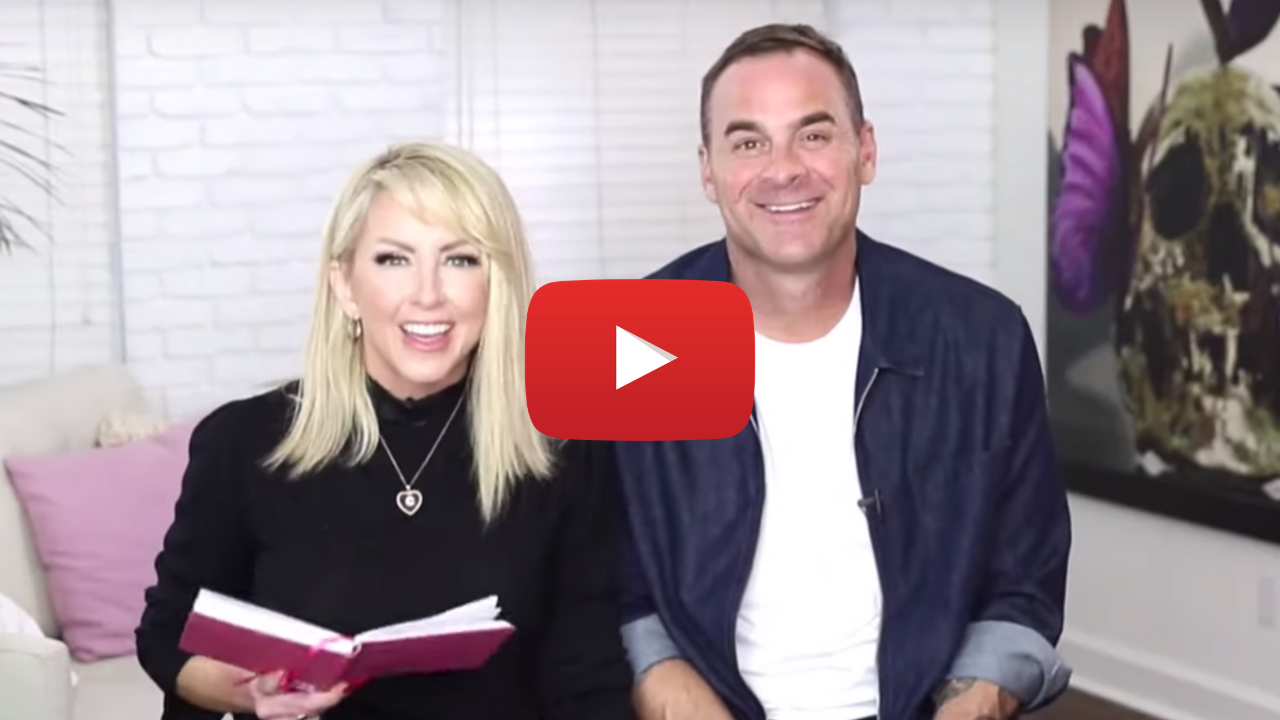 HOW TO HIT 10K ON INSTAGRAM FAST
Do you know why it's so important to hit 10k ON IG?
10k Followers allows you to swipe up directly to a link

10k Followers means you are considered a micro-influencer making you more attractive for brand deals

Numbers attract numbers. Once you hit 10K, your follower count grows much quicker

10k followers places you at the top of the new message list when you're sending DM's to others
If ALL that (and more!) sounds at least a little bit enticing, then watch this next vid for a HUGE tip on how to grow your audience crazy fast, mmmkay?
Be sure to go to IGHACKS to sign up for the free IG report and video series of the formula we use at Team Johnson when it comes to selling on social media!
131 Method Foodie Break
Let's take a moment here to marvel at something Bret can do and me… not so much. Create beauty in the kitchen. But that's okay, I supply the beauty everywhere else at the Johnsons. He's allowed his 1 space.

Welcome, Bret's version of 131 Method's Sausage and Goat Cheese Frittata…
Could you die?! #masterpiece #HeAddedBacon #showoff
Between you and me, though, the 131 Method and its chefs make it so easy for YOU to crush it in the kitchen every freakin' time, too! And Bret, if you didn't know, is one the chefs!
GO HERE for 131's Cooking Collective and get trained by our 3 fave cooks! Dude, isn't it time you wowed your friends and family with fierce cooking skills and delicious new meals? I'm guessing… yessssss.

PODCAST FEATURE OF THE WEEK: HOW TO LOOK AND FEEL YOUNGER W/ NATALIE JILL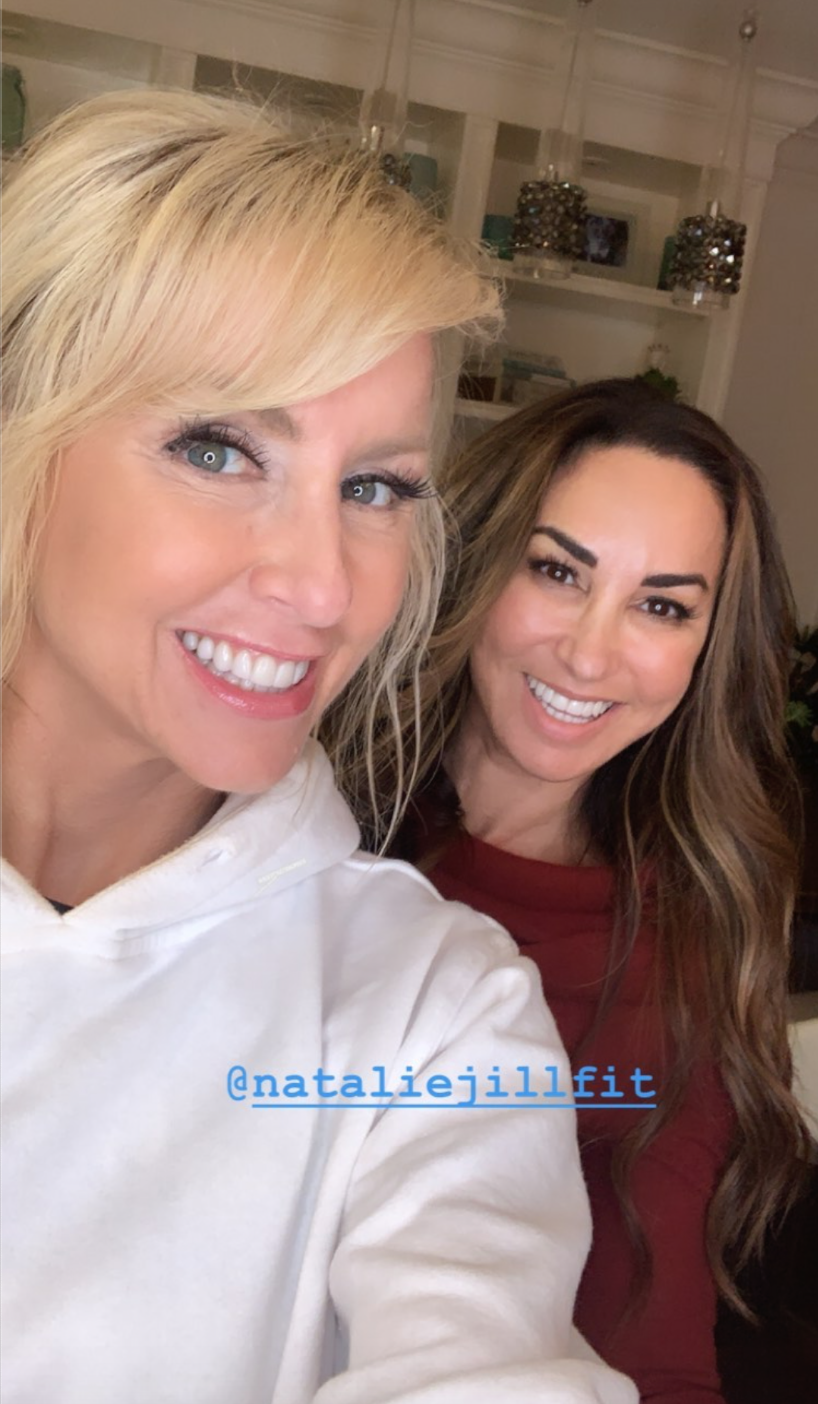 In this episode, Natalie Jill (licensed master sports nutritionist, fat-loss expert, high-performance coach) and I get real. We talk about: what it's like to feel like you're in competition with younger women, how much longer it takes to get ready when you're older, some of the stereotypes that feed into your beliefs, Botox, weight loss, body image, habits, looking and feeling better, but most importantly… we talk strategy! It's important to me that you walk away from any of my episodes knowing not just what to do, but how to do it!
And you must must must PRE-ORDER Natalie's new book! I was lucky enough to get an advanced copy and I promise you it is AHMAHZING! You know I ONLY recommend what I love and believe in!
Other pods this week:
Happy Mother's Day to all you beautiful moms out there! Much love and many blessings for the best Mother's Day EVAH!

XOXO,
Chalene