Too often we sit down to create New Year's resolutions / goals without first asking the Universe for what it is we desire. I feel this is why the majority of people never accomplish what they hope to. So to bring in the New Year, I have the following questions for you to consider.
In regard to the 10 questions, you'll discover:
What to keep in mind when answering these questions

Why the act of writing your answers down starts alignment with the Universe

Details and personal examples on each of the 10 questions (to further clarify how to answer best)
And here are the 10 questions:
What do you want to do in the next year?

How or where do you want to make a difference for people this year?

What would you like to have?

Where would you like to spend more time?

What would you like to learn this year?

Who or what group of people would you like to get to know better?

What would you like to do differently with your money this year?

What one characteristic or trait do you want to improve personally?

What one bad habit do you need to address?

What do you refuse to do again or get caught up in again this year?
Bonus question:
What Fun Things Do You Need To Spend More Time Doing? 
After answering these questions… take a screenshot and send them to me via Instagram DM!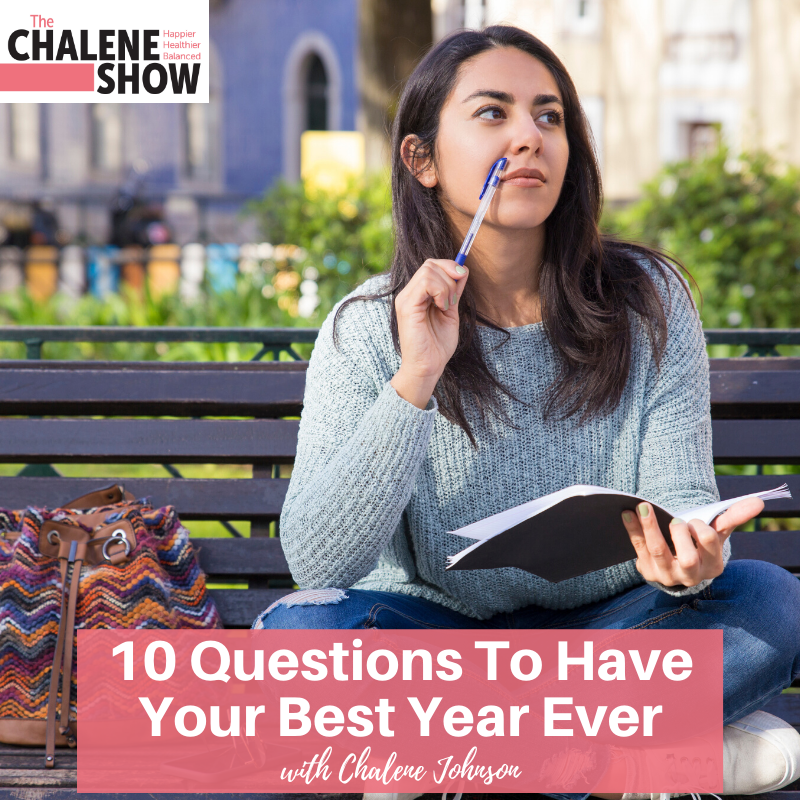 Important Links from the Show
Click here to subscribe to Build Your Tribe!
If you liked this episode, check out Episode #510 – Creating A Plan For The Next 90 Days | How to Push Goal
Leave me a message about this episode!
To submit requests for The Chalene Show: thechaleneshow@chalenejohnson.com
To submit requests for Build Your Tribe: buildyourtribe@chalenejohnson.com