On today's Quick Tip Tuesday, I'll share one hack that has the potential to 10x your Instagram engagement! Sure, it's an audacious claim, but put it to the test and see for yourself! It's all about Carousel posts and a clever way to use the Instagram algorithm to maximize your reach. When you hear the details, you'll be smacking yourself upside the head for not trying it sooner because it's THAT easy & obvious! But hey, that's what I'm here for, right?
You'll find out…
W

hat Instagram really wants you to do (and, ultimately, reward you for)

What is a Carousel post

Why you have a higher likelihood of getting more engagement using a Carousel post

What Instagram does behind the scenes to help your Carousel post perform better

If you should you still care about LIKES even though the public can't see them

The benefit of looking at your Insights on IG and how to use them for max growth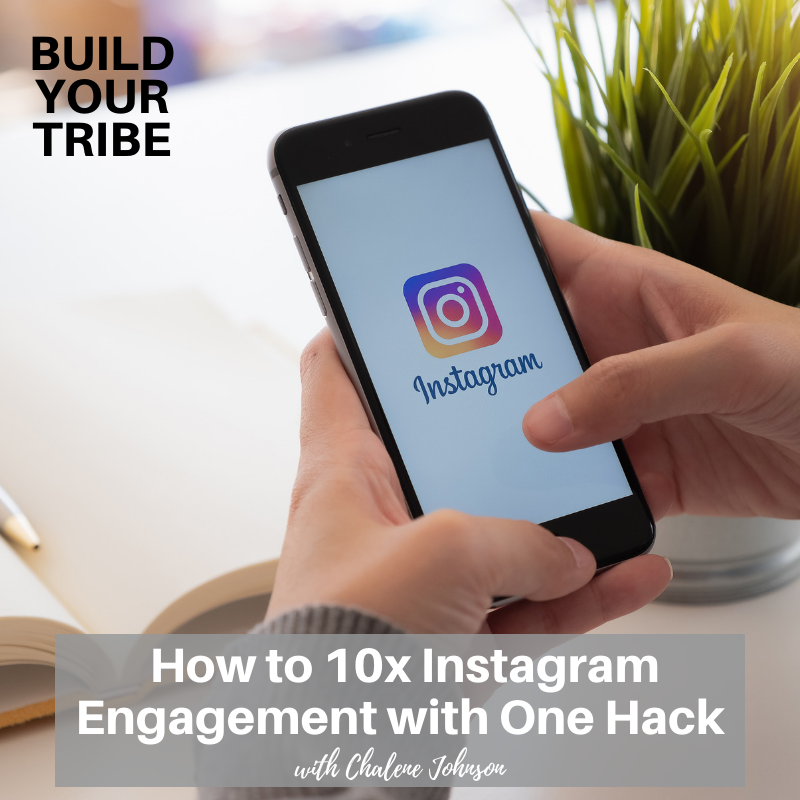 Important Links from the Show
Click here to subscribe to Build Your Tribe!
Check out the example IG Post Chalene did for you!! www.Instagram.com/ChaleneJohnson 
But be sure to go to IGHACKS to sign up for the free IG report and video series of the formula we use at Team Johnson when it comes to selling on social media.
If you liked this episode, check out Episode #285 – The 3 Most Common Instagram Mistakes with Brock Johnson | Quick Tip Tuesday
Leave me a message about this episode!
To submit requests for The Chalene Show: thechaleneshow@chalenejohnson.com
To submit requests for Build Your Tribe: buildyourtribe@chalenejohnson.com