While I've covered the subject of confidence many times on the show before, today I come at it from an entirely new angle. I'll share 11 habits that can actually kill your confidence.
You'll find out:
Why you need to be aware of how often you're apologizing
What is not caring about your appearance
Why it's important to be self-aware in how you talk about yourself
How the company you keep may diminish your confidence
What is an inauthentic life and how it leads to a lack of confidence
How negative beliefs from childhood may be diminishing your confidence today
Why we often minimize our accomplishments
Why/how comparison can destroy confidence (and how to stop)
What is the language of abundance and how it affects your confidence
How living in the past ruins your self-confidence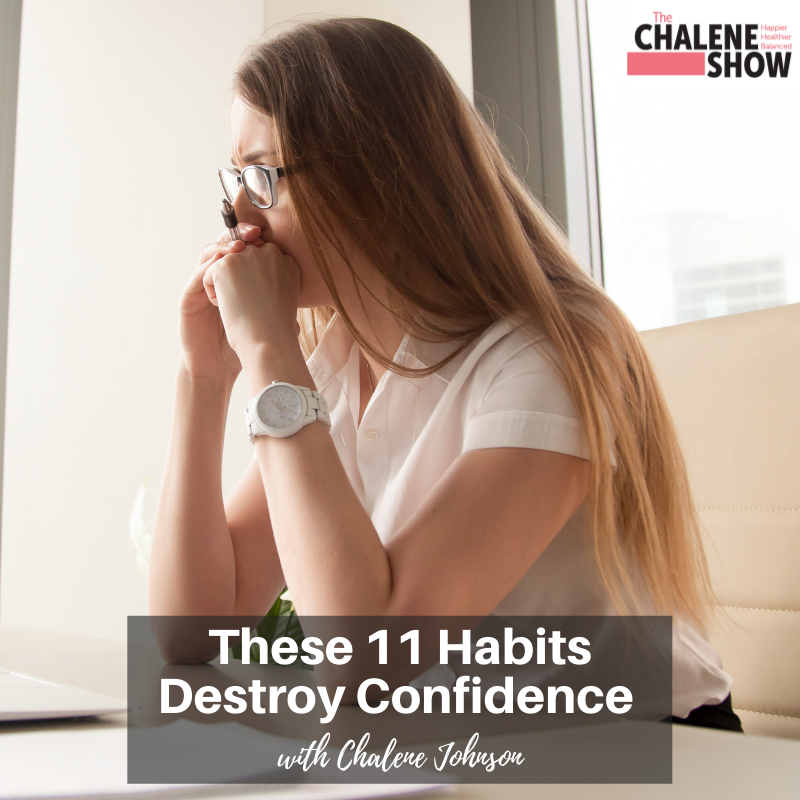 Important Links from the Show
Click here to subscribe to The Chalene Show!
Click here to rate and review!
Make sure you scroll down, tap to rate with 5 stars, and then select, "Write a Review." Then be sure to DM me with a screenshot and I'll do my best to read your review on the air! 
If you liked this episode, check out Episode #695 – Boundaries | Are Yours Too Rigid or Non Existent?
Leave me a message about this episode!
To submit requests for The Chalene Show: thechaleneshow@chalenejohnson.com
To submit requests for Build Your Tribe: buildyourtribe@chalenejohnson.com