Let's write an eBook!!! Today, I'm laying out the 14 steps — from conception to completion — you need to know, in detail, and in the exact order to follow. I believe that everyone has an eBook in them! So, if you're still on the fence about writing one or just really never had the desire, you'll definitely want to listen for some inspiration and MOJO!
Lengthy tips, tricks, how-to's on each of the following 14 steps:
Decide on your topic

Freeform a brainstorming session (and the question you need to ask yourself)

Create a rough outline of your chapters

Decide how you're going to write this eBook

Block out time to write

Give yourself a deadline

Find someone to review your rough manuscript

Get a proofreader

Select photos, images, and/or artwork

Consider titles

Formatting

Find a designer

Finishing touches

Hire someone to create your cover art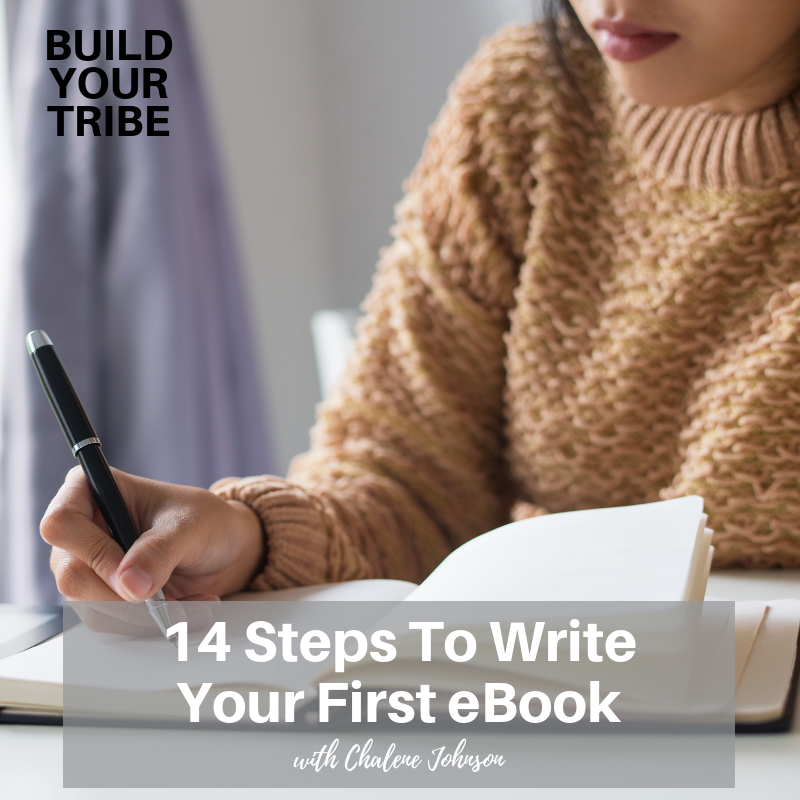 Links from today's episode:
Click here to subscribe to Build Your Tribe!
This episode was taken from a Live stream! To see the complete recording, head to Chalene's Facebook HERE 
Copy Writers/Content Editors
eBook Templates or eBook Design
If you liked this episode, check out Episode #237 – Protect Your Online Business! What You Need to Know Now with Autumn Witt Boyd
Leave me a message about this episode!
To submit requests for The Chalene Show: thechaleneshow@chalenejohnson.com
To submit requests for Build Your Tribe: buildyourtribe@chalenejohnson.com