In today's episode, I'll give you 2 very simple tips that'll increase your confidence — any place, any time. Especially during those moments where you need it on demand, like: entering a new environment or attempting something you're dreading. The truth is… even those who appear bold and fearless have situations in life occur where they're feeling self-doubt. No matter who you are, you'll find this show super useful!
You'll also find out…
Areas in life confidence improves

A personal anecdote describing how nervous I was attending my first seminar

What I do now before going to a seminar to ensure I'm comfortable when I arrive

Why most people get nervous when stepping into a car dealership

The power of research in any given circumstance (i.e., eliminating the fear of the unknown)

Why and how you should anticipate — and prepare for — the worst case scenario

The question you must write down before heading into an important and/or nerve wracking situation

The difference between feeling excitement and nervousness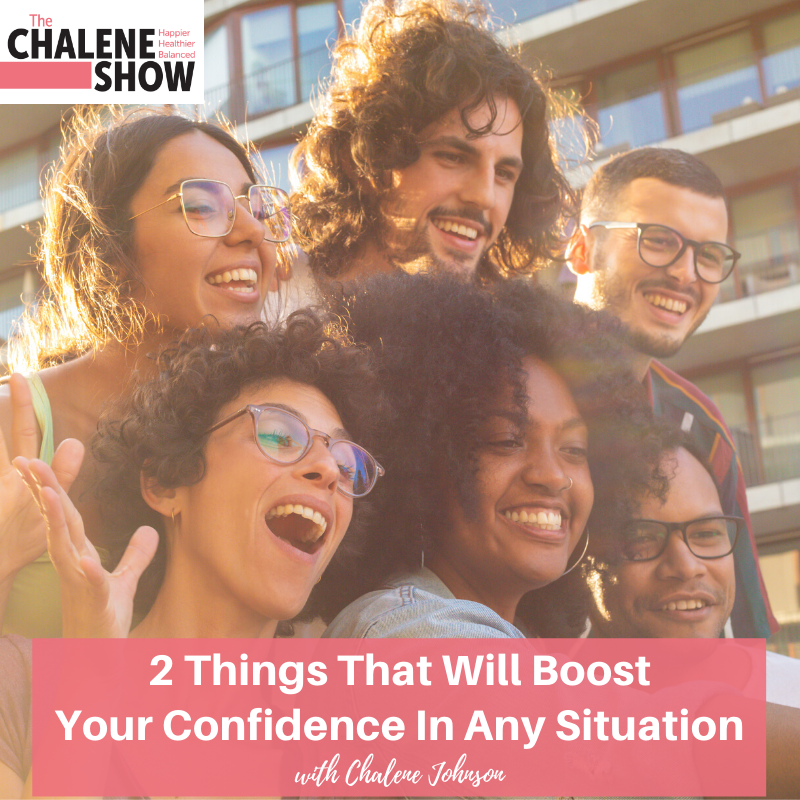 Important Links from the Show
Click here to subscribe to The Chalene Show!
The New and Improved Courageous Confidence Club
If you liked this episode, check out Episode #372 – Overcome The Scarcity Mindset and Limiting Beliefs
Leave me a message about this episode!
To submit requests for The Chalene Show: thechaleneshow@chalenejohnson.com
To submit requests for Build Your Tribe: buildyourtribe@chalenejohnson.com