Most of us have, at least, heard of the 5 love languages. This notion comes from a book, titled: The 5 Love Languages, by Dr. Gary Chapman. He leans on his decades and decades of experience with pastoring and marriage counseling. The 5 Love Languages thesis isn't exactly a scientific thing, but, rather, an observation. Knowing what your love language is — and taking the time to learn others' — not only helps with romantic relationships, it helps ALL relationships.
You'll find out:
My thoughts on the book, The 5 Love Languages
Details on each of the 5 love languages
What are dialects
Why/how relationships are the core of happiness
How Bret and I miscommunicated love before we knew our love languages
Why it's so much easier to connect with others when you know their love language
The collective decision made about giving gifts (in my family) and why one family member was very hurt by the decision
Your homework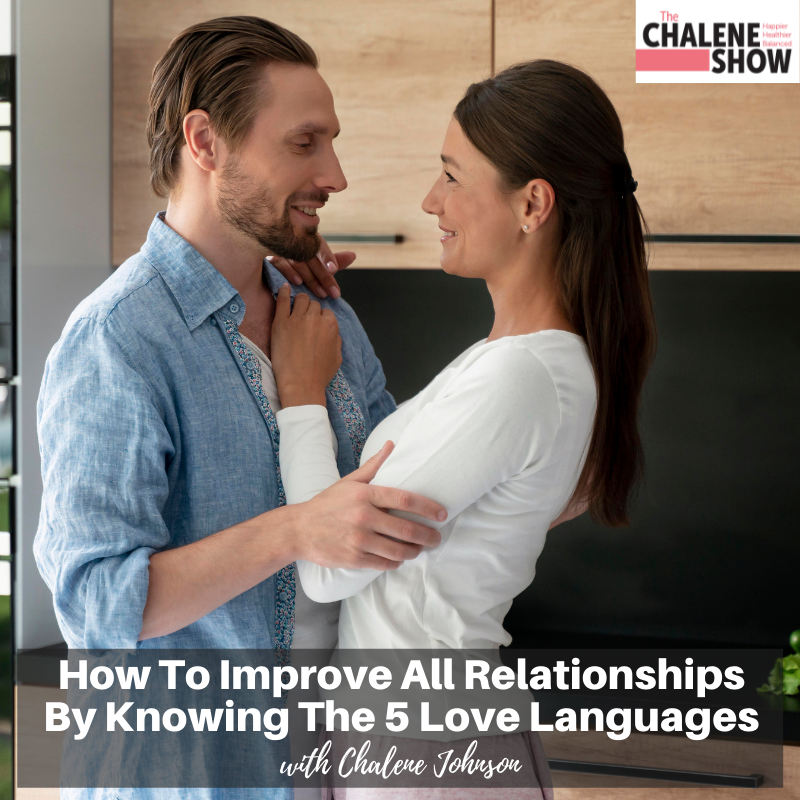 IMPORTANT LINKS FROM THE SHOW
Click here to subscribe to The Chalene Show!
Click here to rate and review!
Make sure you scroll down, tap to rate with 5 stars, and then select, "Write a Review." Then be sure to DM me with a screenshot and I'll do my best to read your review on the air!
Check out all the Books by Gary Chapman The 5 Love Languages
Take the 5 Love Languages Quiz
If you liked this episode, check out Episode #741 – Husbands Who Can't Be Wrong, Travel, and Post Covid Changes 
LEAVE ME A MESSAGE ABOUT THIS EPISODE!
To submit requests for The Chalene Show: thechaleneshow@chalenejohnson.com
To submit requests for Build Your Tribe: buildyourtribe@chalenejohnson.com