I've done countless shows over the years devoted to improving your confidence. Today's show, though, features a new branch from the confidence building tree! In this episode, I help listeners understand what 5 things confident people NEVER do. So, if you're looking to boost your confidence, then you must tune in and make sure you're not guilty of one or more of these 5 self esteem robbing habits!
You'll find out…
What confident people don't worry about

A personal story involving Bret and media backlash

What confident people do when they don't like where they're at in life

Why those who are confident never dwell on the past

What language confident people use and don't use

How confident people respond to fear

The 1 trait (more than all others) confident people exhibit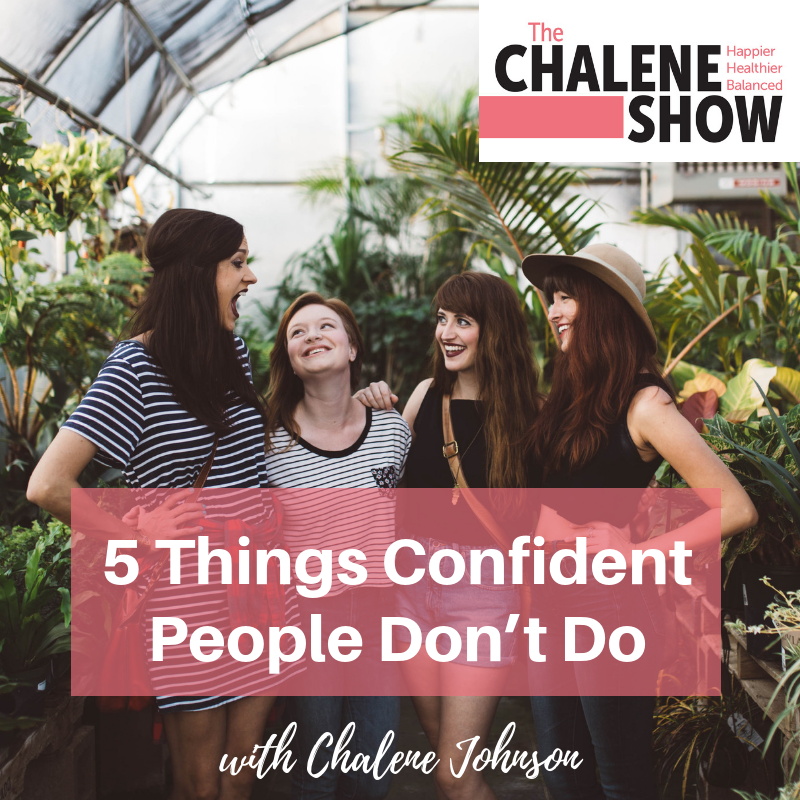 Important Links from the Show
Click here to subscribe to The Chalene Show!
Today's episode is sponsored by one of my most popular courses, Courageous Confidence Club. If you struggle with self doubt or often let fear of failure stop you or let social anxiety get in your way – I have the cure! Check it out by going to: chalenejohnson.com/confidencetips
If you liked this episode, check out Episode #319 – Dream Big! How to Stop Selling Yourself Short – Car Smart
Leave me a message about this episode!
To submit requests for The Chalene Show: thechaleneshow@chalenejohnson.com
To submit requests for Build Your Tribe: buildyourtribe@chalenejohnson.com