Today, we're talking about writing an eBook — which is one of the easiest ways for you to experience what it's like to earn a little bit of money online. Now, as you know, I love it when people create eBooks at a lower price / introductory level (i.e., baby offer) OR as a freemium. Bottom line: It's a place for your customers to start! In this episode, I'm going to detail for you the story of a 19 year old girl who just released an eBook and… are you ready for this? Made $5,000 in her 1st day of sales!
You'll find out…
The premise of the eBook that sold 5k in 1 day

What went into making the eBook (photography, writing, editing, virtual assistant, website, planning, time, etc.)

How to find the inspiration to create a side hustle

My brainstorm challenge and CTA (for you)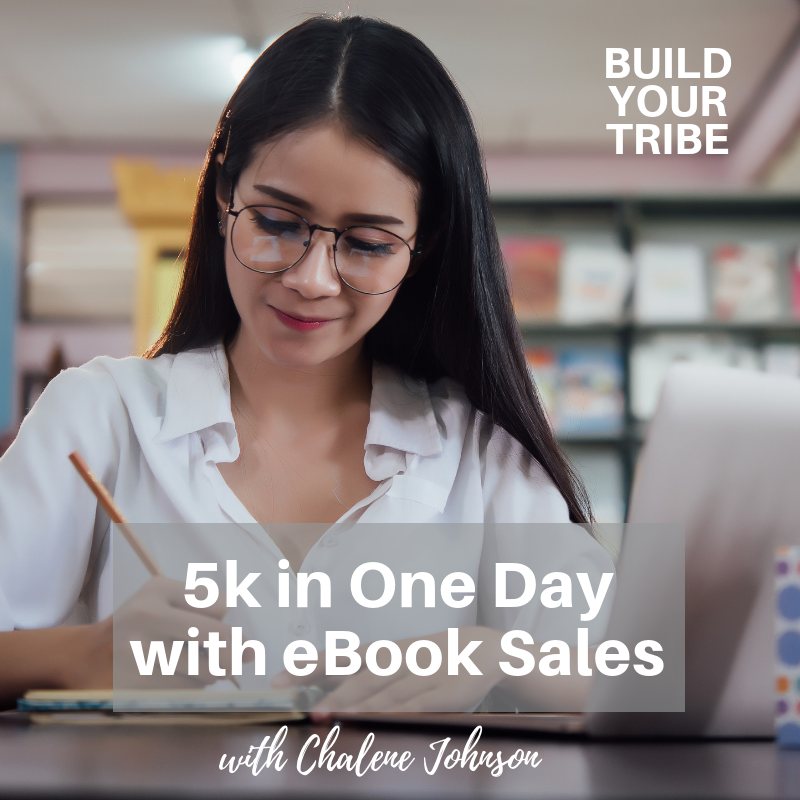 Important Links from the Show
Click here to subscribe to Build Your Tribe
To Learn about Cierra's New eBook go here FCK Running
Follow Cierra on Instagram @cierraoday
If you liked this episode, check out Episode #228 – START A SIDE BUSINESS ON SOCIAL MEDIA: WHY EVERYONE NEEDS A BABY OFFER
Leave me a message about this episode!
To submit requests for The Chalene Show: thechaleneshow@chalenejohnson.com
To submit requests for Build Your Tribe: buildyourtribe@chalenejohnson.com