Are you hesitant to do Instagram Reels because you have no intention of dancing, lip-syncing or doing the latest trends? If so, you're in luck today! On this Quick Tip Tuesday, Brock shares 9 Reel ideas which don't include any of those things! He'll also provide accounts to check out that'll help get your creative juices flowing!
You'll find out:
What is an overhead sketchbook style Reel
What is a direct to camera education style Reel
Examples for each recommendation (below)
What is an animation style Reel
What is a skit Reel
What is direct to camera storytelling
Why generic footage (like, nature) with titles/quotes can be a great way to use Reels
Meme videos
Time lapse videos
What is a stop motion video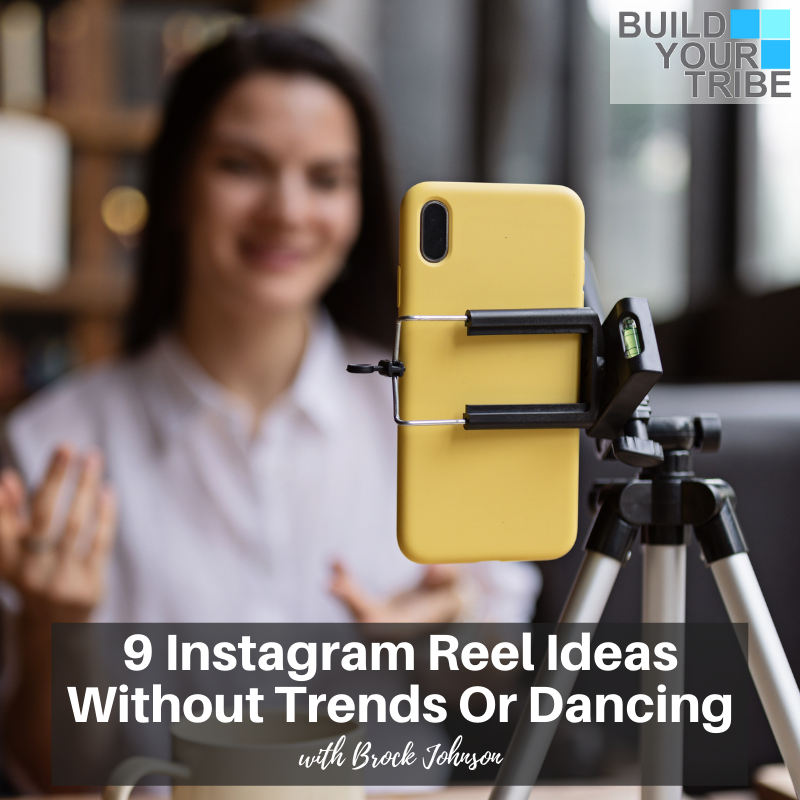 Important Links from the Show
Click here to subscribe to Build Your Tribe!
Click here to rate and review!
Make sure you scroll down, tap to rate with 5 stars, and then select, "Write a Review." Then be sure to DM me with a screenshot and I'll do my best to read your review on the air! 
Check out these Instagram accounts for inspo!
Check out InstaClubHub! The ONLY All-In-One Instagram Resource Community Designed To… Grow Your Following and Reach More Customers on Instagram™ (All in Just Five Minutes a Day!)
If you liked this episode, check out Episode #542 – Instagram's Chronological Feed NOT Worth It
Leave me a message about this episode!
To submit requests for The Chalene Show: thechaleneshow@chalenejohnson.com
To submit requests for Build Your Tribe: buildyourtribe@chalenejohnson.com