On today's episode, I'll share 9 phrases you need to memorize if you hate coming off as salesy, but want to encourage others to take action. These words might apply to your customers, followers, friends or even children. Bottom line: there are times we're all looking to be more influential by changing someone's mind or helping them to improve upon something! So, get out your pen and paper and write these phrases down!
You'll hear:
Each of these phrases explained in great detail with personal anecdotes…
Would you be open to the idea of or would you be open-minded to this?


There are two types of people: those who just listen to podcasts and they never implement. And those who take notes, share what they've learned and teach it to others so they understand it. The action takers. Which are you?

If, fill in the blank, then, fill in the blank.

I'm not sure if this is for you.

I was once there, too.

"Now"

Here's what you're going to do next.
For the other 2, listen to the show!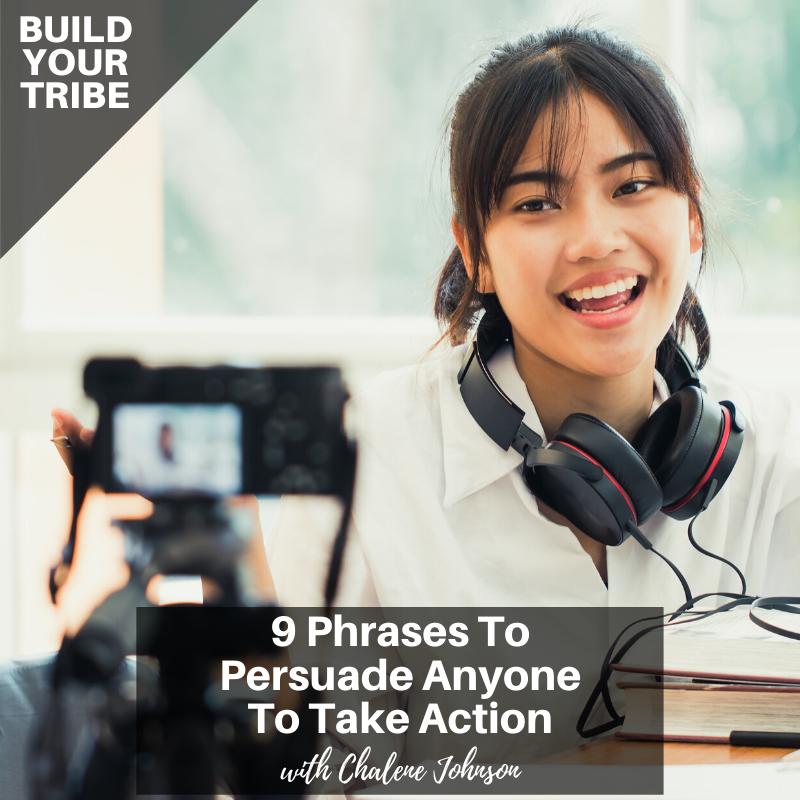 Important Links from the Show
Click here to subscribe to Build Your Tribe!
Leave Brock or myself a message or ask us a question at (619) 500-4819‬
Sign up for Marketing Impact Academy at a once in a lifetime discounted rate! chalene.com/miaprivate
If you liked this episode, check out Episode #370 – My Personal Strategy For Content Promotion
Leave me a message about this episode!
To submit requests for The Chalene Show: thechaleneshow@chalenejohnson.com
To submit requests for Build Your Tribe: buildyourtribe@chalenejohnson.com