Whether or not you grew up in a home where one or more adults abused alcohol and / or drugs, you'll find this episode super important and relatable. My guest, Jody Lamb (YouTuber), is the adult child of an alcoholic (ACOA). Today, she shares her very candid and insightful perspective on codependency and how to better understand people in our lives who grew up with the effects of alcohol / drug addiction on the family.
You'll find out…
The impetus for Jody writing her first book
Voicemail messages from my listeners who lived through having alcoholic parents (and Jody's reaction to them)
The blessings of growing up ACOA
What positive traits people who grew up with addictive parents might have
The new character on Sesame Street which will help kids growing up in an addictive household
How, as ACOA, you program yourself — for a lifelong role — as everyone's caregiver
Why children who grow up in this sort of environment often never find their own voice
Does a child pick up any negative traits when a parent is a functioning alcoholic?
How common is it for an addictive parent to also be abusive
Jody's definition of what your only job in life should be
The mixed messages one might receive growing up ACOA
Why many ACOA often mitigate their own experiences
Those who grow up ACOA who are at the greatest risk of not reaching their full potential
Jody's recommendation for in-person meetings for ACOA
Characteristics / common traits ACOA share
How trust issues identify themselves for ACOA
How / why it's challenging to break the codependency tie with your alcoholic parent (and how Jody did just that)
Why ACOA subconsciously seek addicts in their adult relationships
The wake up call moment for Jody that her mom's addiction had nothing to do with her (which involved shouting at a restaurant)
How birth order among siblings affects how one responds to a parent's addiction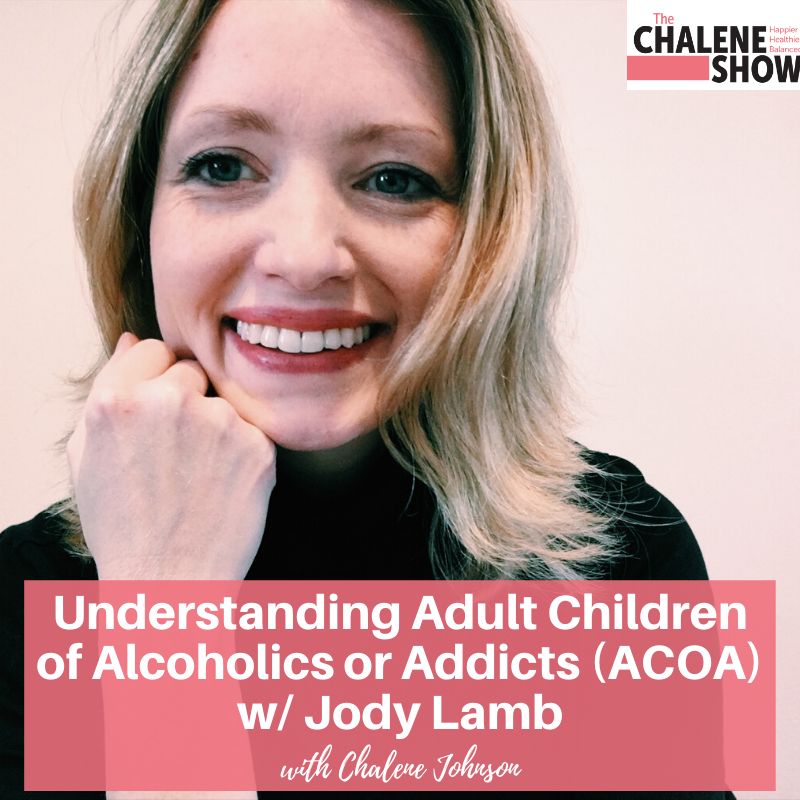 Important Links from the Show
Click here to subscribe to The Chalene Show!
Learn more about Jody at: jodylamb.com
Jody's Book,  7 Things That Change Everything
Follow Jody on Instagram @JodyMLamb
Jody's YouTube
For Help go to:
Books by Melody Beattie
If you liked this episode, check out Episode #418 – Dealing with Family Drama
Leave me a message about this episode!
To submit requests for The Chalene Show: thechaleneshow@chalenejohnson.com
To submit requests for Build Your Tribe: buildyourtribe@chalenejohnson.com