I wanted to find someone to bring on Build Your Tribe who could really break down the essence of affiliate marketing… and found Stefan James!! In this episode, Stefan and I are going to give you all the ins and outs of affiliate marketing, and the different ways you can use it. Stefan has helped his own students build 5, 6, and even 7-figure businesses using affiliate marketing! If you want to make passive income or if you already do but want to learn how to make more, then this is your episode! Get ready to take notes because we're going deep into affiliate marketing!
You'll also find…
How to find an affiliate program for a company when it's not easily accessible on their website

What criteria is recommended for people to have in place when it comes to selecting the right things to promote / become an affiliate for?

How affiliate marketing is different or similar to influencer marketing

Why and how relationships with your followers is instrumental to success with affiliate marketing

How often does Stefan recommend to open up the affiliate opportunity to his own students / customers?

What mistakes we should avoid (and should you change your model and decide to do it differently in the future?)

What to look for in someone who wants to be an affiliate for your product

Is it imperative to have an affiliate manager?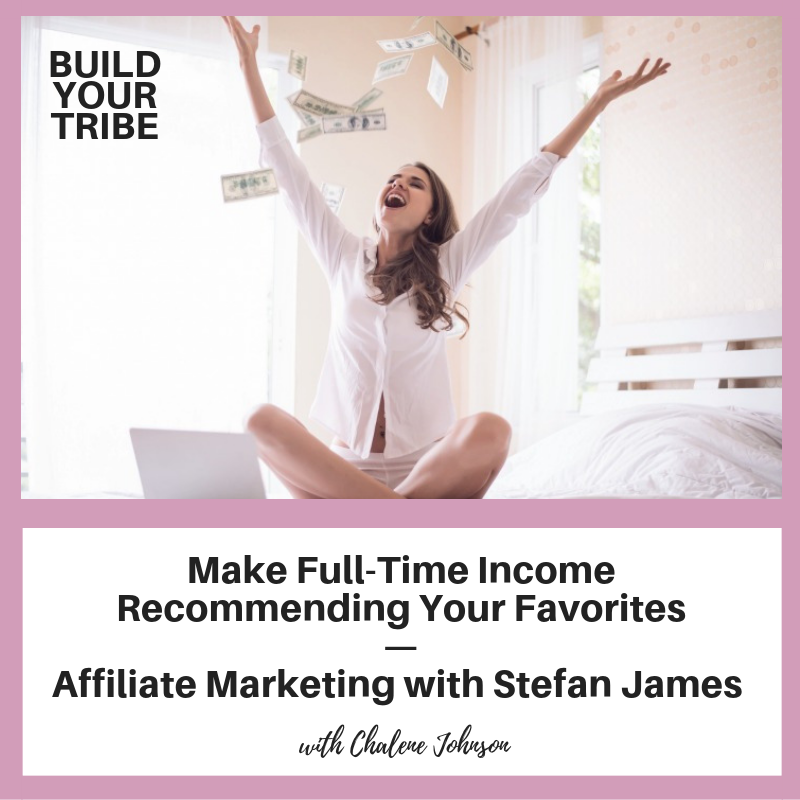 Important Links from the Show
Click here to subscribe to Build Your Tribe!
Find Stefan…
If you liked this episode, check out Episode #264 – The Key to Passive Income | Email Marketing
 Leave me a message about this episode!
To submit requests for The Chalene Show: thechaleneshow@chalenejohnson.com
To submit requests for Build Your Tribe: buildyourtribe@chalenejohnson.com