Affiliate Marketing and Brand Partnerships can be a great way to bring in extra streams of income without all the expense of creating your own products or services. Today, Brock breaks down exactly what the differences are between Affiliate Marketing and Brand Partnerships and which, he feels, may be the better fit for most Build Your Tribe listeners.
You'll find out:
What is Affiliate Marketing
What are Brand Partnerships
The power of the micro influencer
Why you only need 1k true and engaged fans to make 1 million dollars
The pros of Affiliate Marketing (and why it might be right for you)
Why the more you promote the more your potential to earn is
The pros of Brand Partnerships
Why Brand Partnerships can be harder to obtain than Affiliates
What happens when Brand Partnerships include some kind of Affiliate Marketing
How — through Affiliate Marketing —Brock got himself free groceries for months
The homework Brocks assigns to get you on your way in the world of Affiliate Marketing!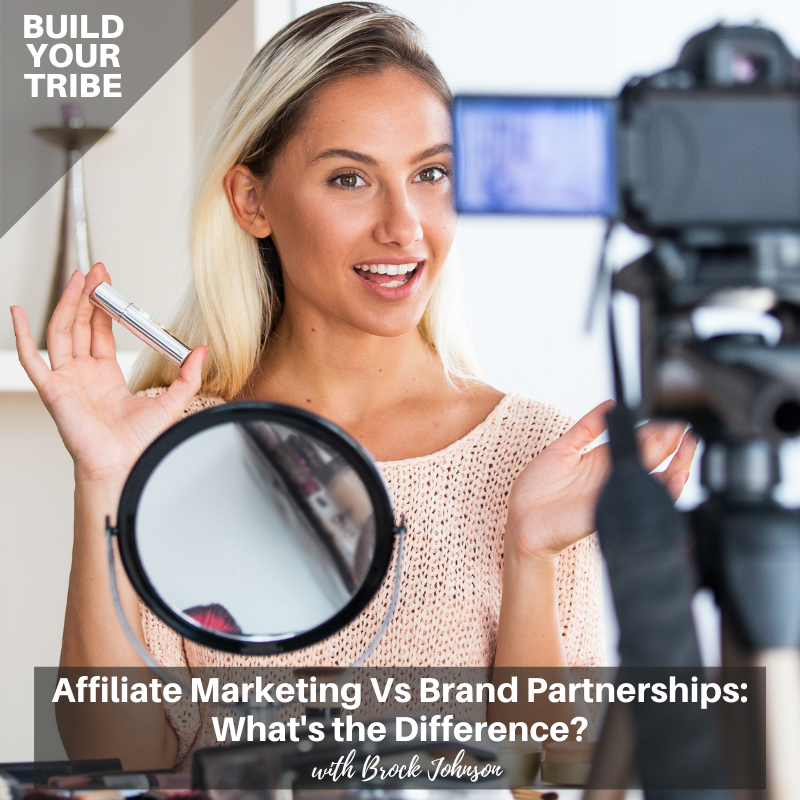 Important Links from the Show
Click here to subscribe to Build Your Tribe!
Click here to rate and review!
Make sure you scroll down, tap to rate with 5 stars, and then select, "Write a Review." Then be sure to DM me with a screenshot and I'll do my best to read your review on the air! 
If you liked this episode, check out Episode #389 – Affiliate Marketing when You Don't Have a List with Tiffany Lee Bymaster
Leave me a message about this episode!
To submit requests for The Chalene Show: thechaleneshow@chalenejohnson.com
To submit requests for Build Your Tribe: buildyourtribe@chalenejohnson.com