Meet Tiffany Lee Bymaster!  She has ben Chalene's make-up artist for years, and within the last couple of years has figured out how to become a top affiliate without having a list.  She's done this through heartfelt, passionate marketing, and has figured out how to transform other peoples lives through her own personal story.  She establishes an incredible bond with a small group of entrepreneurs, who then become walking testimonials for her amazing mentorship.  She invests her time in others and has dedicated herself to keeping others accountable and on the road to passionately pursuing their purpose.
Topics discussed in this episode:
– What is affiliate marketing?
– How Chalene became an affiliate.
– Honoring your passion and purpose in life and being open to a new path.
– How Tiffany started helping people outside of her styling business.
– How to become a top affiliate through passionate marketing.
– Become a top affiliate without a list.
– Use your past, your personal story, to build a community and serve others.
– What is heart centered marketing?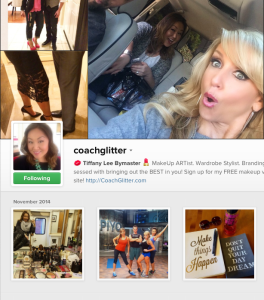 Links from this episode:
– Tiffany's website: www.coachglitter.com
– Tiffany on Instagram: www.instagram.com/coachglitter
– Tiffany on Facebook: www.facebook.com/coachglitter1
– Tiffany on Pinterest: www.pinterest.com/coachglitter