Welcome to the 7th installment of The Alzheimer's Chronicles — where Bret and I open up and share how we're currently coping during this season with Bret's dad and his Alzheimer's. Thank you to everyone for all the love and support you all have sent our way!
You'll find out:
Why the first part of the week was very hard
Why the fine details in our lives make such a huge difference in optimal performance
Why my heart was breaking this week
Why the last 3 days have been insane (in a good way)
Why / how we're currently experimenting with my father-in-law's medication
What drives me crazy about some of the advice I get
What we're doing currently with Bob's food / supplements
The reason my whole family is involved in this process (and on the same page)
The best advice I have for getting through your past pain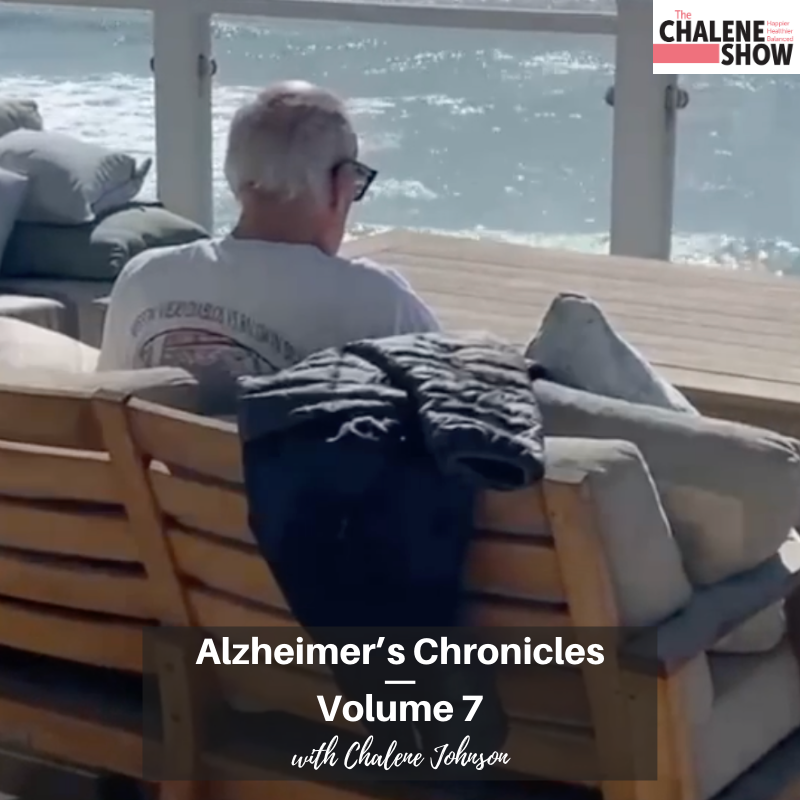 IMPORTANT LINKS FROM THE SHOW
Click here to subscribe to The Chalene Show!
Click here to rate and review!
Make sure you scroll down, tap to rate with 5 stars, and then select, "Write a Review." Then be sure to DM me with a screenshot and I'll do my best to read your review on the air!
Follow my Instagram and TikTok for vids on life with Bob: Tiktok @chaleneOfficial and Instagram @chalenejohnson
Books on Alzheimer's:
Other related podcast episodes:
#583 – Caring for a Family Member | Alzheimer's Chronicles Volume 1
#608 – Alzheimer's and Grown Kids Moving Out | Alzheimer's Chronicles Volume 2
#627 – A Personal Alzheimer's Update | Alzheimer's Chronicles Volume 3
#640 – So, Here's the Deal | Alzheimer's Chronicles Volume 4
#644 –  Alzheimer's Chronicles | Volume 5
#647 –  Alzheimer's Chronicles | Volume 6
Leave me a message about this episode!
To submit requests for The Chalene Show: thechaleneshow@chalenejohnson.com
To submit requests for Build Your Tribe: buildyourtribe@chalenejohnson.com