In this episode of Build Your Tribe, I talk with FitBook creator, Angela Mader, all about the process of building / selling a company — including, what happens after the company is sold. For anyone who has a business or wants to start one, the information provided today will prove so incredibly valuable! Angela is so generous and insightful with the knowledge she shares, that we decided to make this a 2-parter. So, just make sure to look out for part 2, next Thursday, because it gets even juicier!
You'll find out…
Details about the business / brand Angela created and what she learned (good and bad) along the way

M

istakes Angela made in her business that could've been avoided

Why you must think macro if you're wanting to grow your brand

What problem Fitbook solved (i.e., the reason behind Angela creating it)

How much of the branding (for Fitbook) was Angela's doing

When Angela had her first profitable year

How Angela maintained a singular focus while creating her brand

Angela's recommendation for branching out (after your product has experienced success)

How Angela achieved her first licensing deal

The deciding factor / catalyst in selling Fitbook

Why you may not want to outsource selling your brand

Angela's QVC story

The mistake most people with a product they create 

The importance of working with an attorney who has experience in the sale of businesses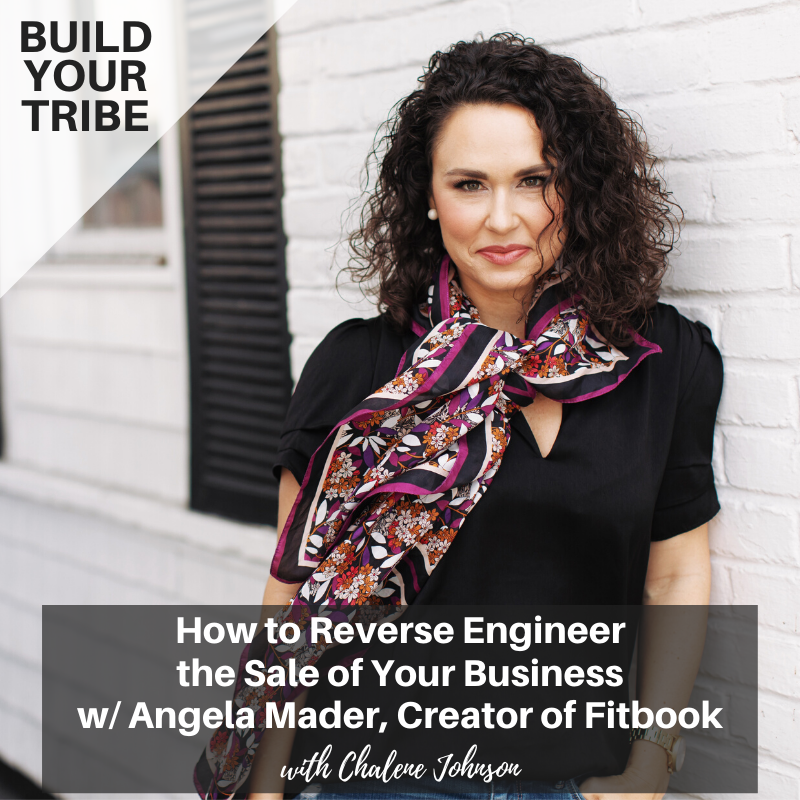 Important Links from the Show
Click here to subscribe to Build Your Tribe!
Learn more about Angela at www.angelamader.com 
Get Angela's FREE download of Top 10 Tools For Launching a Startup  
Follow Angela on Instagram at @theangelamader
If you liked this episode, check out Episode #290 – The New Way to Grow Your Business Using Linkedin with Bob Heilig | Part 1
Leave me a message about this episode!
To submit requests for The Chalene Show: thechaleneshow@chalenejohnson.com
To submit requests for Build Your Tribe: buildyourtribe@chalenejohnson.com