This episode is 100% totally devoted to me answering YOUR questions (submitted on Instagram)! Get ready for a very fun and special episode covering all kinds of topics, including: my current week-long workout schedule, thoughts on medication for ADHD, an update on Bret's health, why my eyebrows look lifted, and so much more!
Questions I tackle:
How Bret is doing (and backstory)
How much of a difference do meds make in my ADHD?
My current workout schedule (all week long)
How to get the motivation to start working out at 51 years old
Why my eyebrows look lifted
Where to send Bob gifts
Do I still offer private coaching?
How to stay consistent in social media when you're feeling off
Is it possible to burn out from information overload?
The best strategy for starting a business while working full-time
What I think of new BeachBody workouts
How to get over feeling sorry for yourself as a result of your ADHD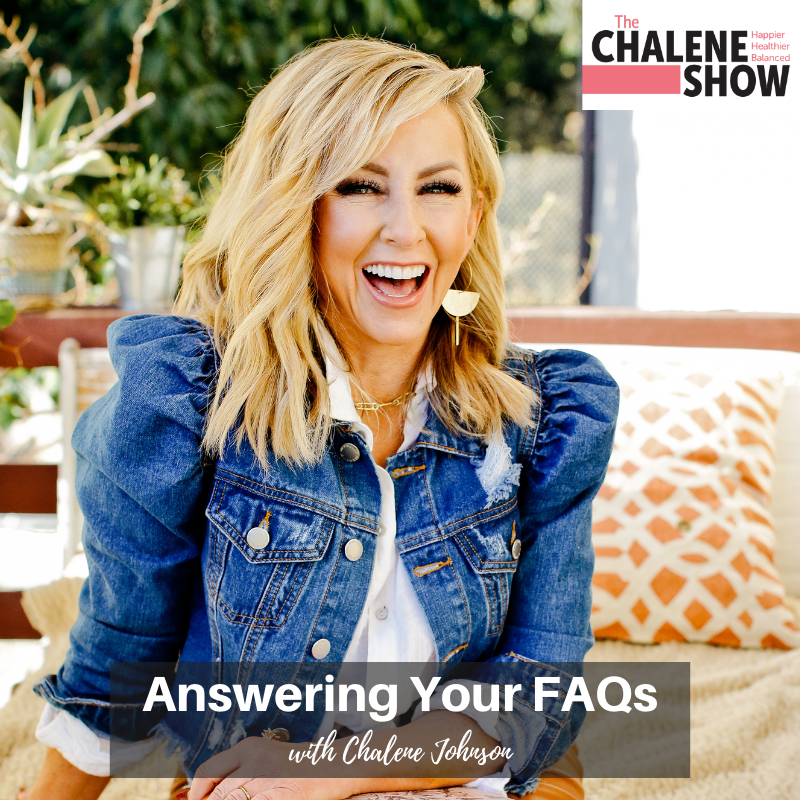 Important Links from the Show
Click here to subscribe to The Chalene Show!
Click here to rate and review!
Make sure you scroll down, tap to rate with 5 stars, and then select, "Write a Review." Then be sure to DM me with a screenshot and I'll do my best to read your review on the air! 
Follow @armosteve (the guy people go to for their health after they've seen everybody else)
The only wine I drink: DryFarmWines
Address (to send Bob gifts, per your request):
28241 Crown Valley Parkway Suite F #178
Laguna Niguel California 92677
United States
If you liked this episode, check out Episode #694 – My ADHD Full Story
Leave me a message about this episode!
To submit requests for The Chalene Show: thechaleneshow@chalenejohnson.com
To submit requests for Build Your Tribe: buildyourtribe@chalenejohnson.com