Did you know there's a direct correlation between sleep deprivation and the worsening of symptoms related to ADHD, anxiety and/or depression? Today, I chat with Angie Lee, a fellow ADHD'er, about all things ADHD. Like, growing up with ADHD, what seems to help common symptoms and tips on getting the best sleep possible — whether you have ADHD or not.
You'll find out:
Why it's imperative to improve sleep for your child with ADHD (and how)
My mission in life
How it felt like, as a child, having ADHD (for Angie and myself)
Why so many women get incorrectly diagnosed with anxiety and depression
The pickle of what I'm most obsessed with in the moment
Why it drives me crazy when people don't realize how different my brain works
The power of keeping your thoughts/plan in a journal
The correlation between ADHD and Restless Leg Syndrome and Circadian Rhythm Delay and Narcolepsy
What device will help you understand your sleep patterns
Melatonin deficiency and ADHD
What inspired me to approach Angie about Sleep Gummies
My evening routine that calms the mind
How sleep masks change the game
How soon before bed I (and Angie) take sleepi gummies
What both Angie and I MUST do to ensure proper sleep (and there's a lot)
The product I use to help with dry mouth which, in turn, helps with sleep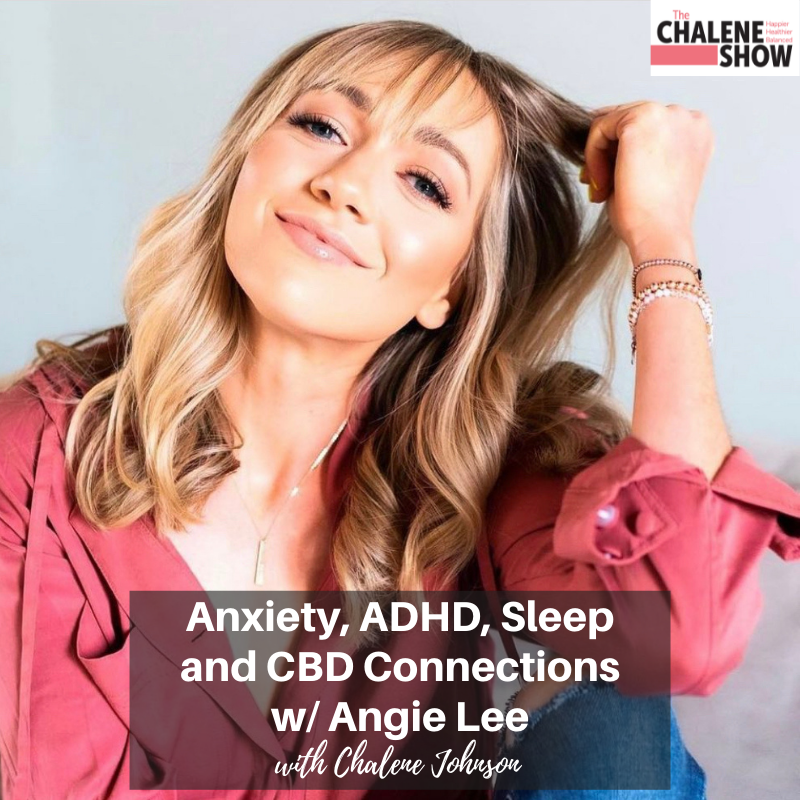 Important Links from the Show
Click here to subscribe to The Chalene Show!
Click here to rate and review!
Make sure you scroll down, tap to rate with 5 stars, and then select, "Write a Review." Then be sure to DM me with a screenshot and I'll do my best to read your review on the air! 
Check out The Angie Lee Show podcast 
Follow Angie on Instagram @angieleeshow
Try the ALL-NEW Sleepi Gummies at MySoulCBD.com/Chalene and get 15% off!
If you liked this episode, check out Episode #730 – Traditional Vitamins vs Gummy Supplements | What you need to Know with Mike Lee
Leave me a message about this episode!
To submit requests for The Chalene Show: thechaleneshow@chalenejohnson.com
To submit requests for Build Your Tribe: buildyourtribe@chalenejohnson.com