In this episode I talk to you about anxiety in social situations, how to overcome shyness and how to feel more confident and self-assured in social situations.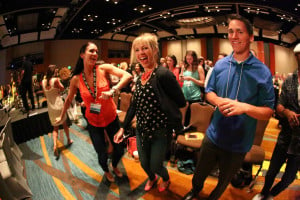 Millions of Americans struggle with social anxiety, nervousness, lack of confidence, and a general discomfort in social settings. Many write and text me saying that they struggle to feel confident and self-assured at work, with new people and when trying new things.
In this episode, I share my own setbacks with insecurities along with tips to immediately feel more comfortable and self-assured in social situations. I also tell you how to identify body language and facial expressions that give people the impression that you are nervous, anxious or uncomfortable.
You'll learn how to change your own mindset about social situations and take control of your energy and emotions to put your best foot forward and make others feel more comfortable in your presence. By practicing these easy to follow steps, you'll be more relaxed, have less anxiety and tension, and feel better about yourself before even stepping into the room.
To receive a text message with the link to attend my next live webinar send a text with the letters: CCC to (949) 565-4337. Text me!
Leave a review >> CLICK HERE
Leave a voice message for Chalene >> CLICK HERE
Did you know I resurrected Build Your Tribe!? Check it out and let me know what you think.  SUBSCRIBE HERE.
Helpful Resources:
Chalene's Courageous Confidence Club: www.courageousconfidenceclub.com
This program gives you the tools you need to build confidence in every area of your life. You are supported by a group of people who are going through the program with you and are a sounding board for decisions and opportunities. This program will get you unstuck from your current situation and will teach you the steps needed to get your life in the direction you want!
For help with goal setting and determining your life's priorities, check out Chalene's 30 Day Push Program: www.30daypush.com
For health and fitness advice from Chalene, head to www.cj7day.com to download her FREE program with complementary workout videos!