I polled my Instagram followers, asking what topic they might like me to cover in this episode. The overwhelming response? Chat about all the things! So, as you can tell from the title, I oblige and do exactly that!
You'll find out:
My thoughts on The D'Amelio Show (on Hulu) and why I recommend it
Why/how this generation of "kids" has it harder than generations before
Additional shows (to stream) I loved and highly recommend
The difference between a mini tummy tuck and a general tummy tuck
Details as to what exactly I had done re: plastic surgery
My surprise re: healing post-surgery
What I would say to anyone considering plastic surgery (including myself – if I could go back in time)
My healing regiment post-surgery
My thoughts on hyperbaric oxygen chamber treatment
How/why my sleep has improved, as of late
What is silicone tape and how it helps with scars (old and new)
My experience feeling like I was having a mental breakdown
The epiphany I had re: my mental health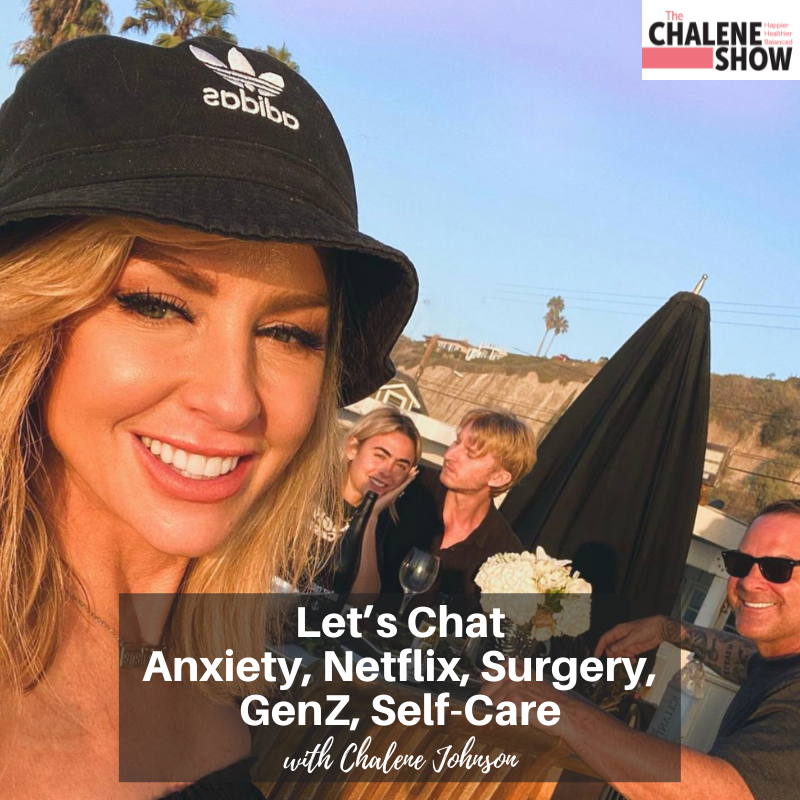 Important Links from the Show
Click here to subscribe to The Chalene Show!
Click here to rate and review!
Make sure you scroll down, tap to rate with 5 stars, and then select, "Write a Review." Then be sure to DM me with a screenshot and I'll do my best to read your review on the air! 
Check out Beauty By Dr. Kay and use the Discount Code CHALENE15
If you're in the Orange County area check out Robert M. Kachenmeister, MD
Thank you to our Sponsor My Soul CBD! Go to MySoulcbd.com/chalene and get 20% off or your entire order!
If you liked this episode, check out Episode #713 – Heidi D'Amelio — Charli & Dixie's Mom — On Parenting Fundamentals In A Social Media Driven World
Leave me a message about this episode!
To submit requests for The Chalene Show: thechaleneshow@chalenejohnson.com
To submit requests for Build Your Tribe: buildyourtribe@chalenejohnson.com