We're all busy, right? Ultimately, "busy" is just a relative term (the ability to manage time and priorities) and a state of mind. The thing to really focus on is figuring out how to stay happy and restore yourself through the daily grind. Well today, Bret and I share tips and suggestions on just that — promising to make your life happier (if even just a little)!
You'll find out:
How both Bret and I, individually, restore ourselves
Why Bret does the infrared sauna (almost) every day
The activity that reboots my system
My formal apology to florists
Why it's so important to know what your partner needs (i.e., makes them happy)
Why it's crucial to identify the ONE thing that makes you unhappy
The one word you need to really learn to say
When, specifically, you're making other people's problems YOUR problems
The value in prioritizing yourself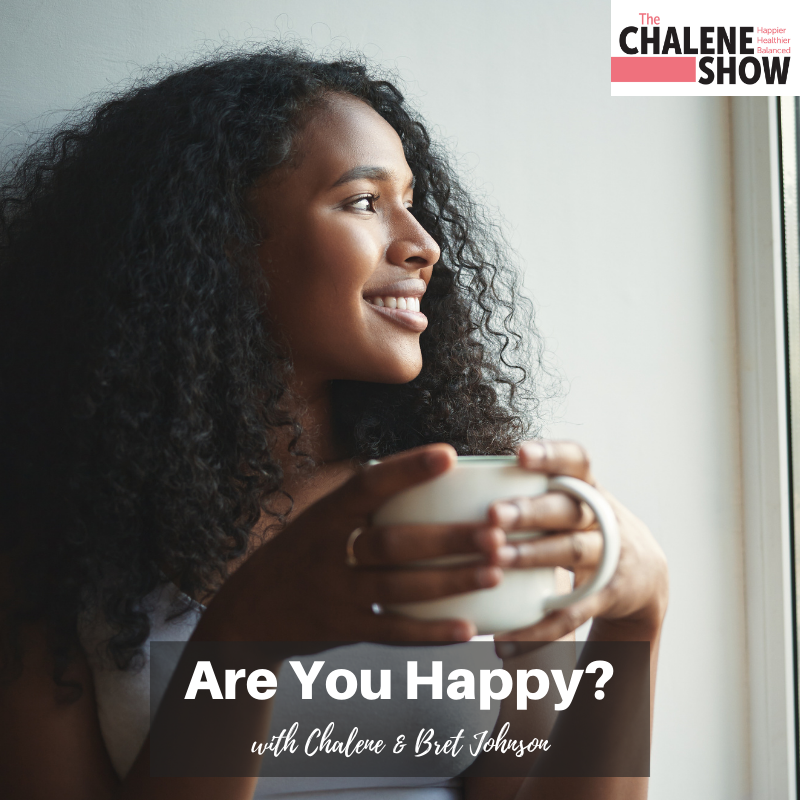 Important Links from the Show
Click here to subscribe to The Chalene Show!
Click here to rate and review!
Make sure you scroll down, tap to rate with 5 stars, and then select, "Write a Review." Then be sure to DM me with a screenshot and I'll do my best to read your review on the air! 
If you liked this episode, check out Episode #564 – How to Have a Healthier Mindset
Leave me a message about this episode!
To submit requests for The Chalene Show: thechaleneshow@chalenejohnson.com
To submit requests for Build Your Tribe: buildyourtribe@chalenejohnson.com