What does balance mean to you? Are you getting signs that perhaps you have too much going on and, because of which, feeling out of balance in your work and family life? If yes, you certainly wouldn't be alone. I've been getting asked a lot lately how Bret and I were able to balance our work and family life when the kids were growing up. So, I felt it was timely to share with you this recording — done in 2016 (when Brock & Cierra were still at home) — about how to balance family, business, work, and entrepreneurship. You'll learn the strategies, sacrifices, and mindset we put in place to honor our priorities as parents and, not to mention, some of the mistakes we made along the way.
You'll find out…
How distracted I was during the time my first infomercial, clothing company, and several other businesses were about to pop (while still placing our kids as priority #1)

Why I didn't delegate in my early entrepreneur days

The 1st thing you have to do if you want to have work / life balance

The anxiety I used to feel when spending "quality time" with my kids (but my brain was focused on work)

When God gave me a huge sign to change my ways, putting my family in tremendous potential danger, but I still wouldn't listen

How to define balance for YOU

My strong and, perhaps, alienating opinion on raising your family while hustling in your business

How Bret and I define balance for us (and how we figured it out)

The sacrifices I made in both the professional and personal realm to ensure I was present as a mom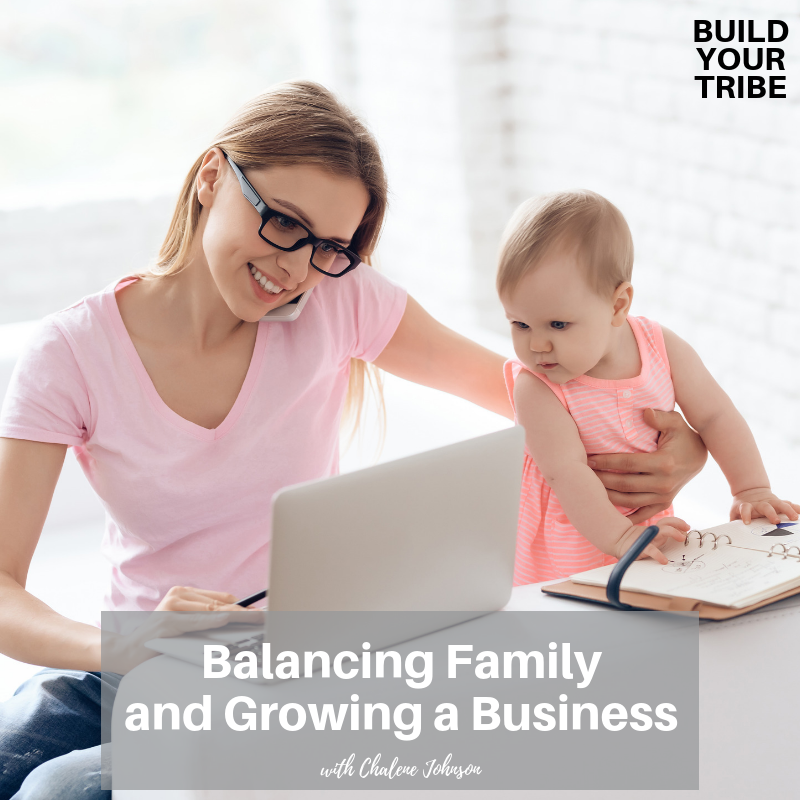 Important Links from the Show
Click here to subscribe to Build Your Tribe
Be Sure to get your Instagram Training here: HowtoInstabrand.com
If you liked this episode, check out Episode #271 – Are You a Good Parent ⎮ Quieting Mom Guilt
Leave me a message about this episode!
To submit requests for The Chalene Show: thechaleneshow@chalenejohnson.com
To submit requests for Build Your Tribe: buildyourtribe@chalenejohnson.com