Naveen Jain is described as an audacious entrepreneur, a dreamer, an innovator, and a disruptor. He grew up poor in India and moved to the U.S. as a teen — with no money — to pursue his education and professional aspirations. Despite all of his obstacles, he made his mark at Microsoft and went on to create and found multiple very lucrative companies. While Mr. Jain might be best known, globally, for the multi-million dollar startup he's fundraising, Moon Express (which aims to transport consumers to the moon!), his true passion is Viome. What's Viome? It's the company he founded in the hopes to create a world where chronic disease is merely a choice. Recently, on The Chalene Show, I dug deep with Naveen all about Viome and their ground-breaking microbiome testing. But in today's Part 1 episode, we're talking all about the business side of things!
You'll find out…
What does Naveen say to people who constantly see obstacles in front of them?

The 4 criteria in which to do business with others

At what point did he leave Microsoft? And why?

Did Naveen have a plan in place when leaving Microsoft?

How much fear did he experience when making the transition away from Microsoft?

Naveen shares the story around his first business

Why Naveen feels "passion is for losers"

How do you embrace a new obsession?

Why Naveen feels it's easier to start a company that helps 100 million people than to start a company that's going to help 10,000 people

How do you get over that little voice in your head that says, "you're not the person to spearhead this because it isn't your expertise"?

How to attract the right team

Where does Mr. Jain's confidence come from

Naveen's #1 tip for self-love

How he protects and maintains his level of energy

Naveen's definition of "playing too safe"

The #1 mistake entrepreneurs make, according to Naveen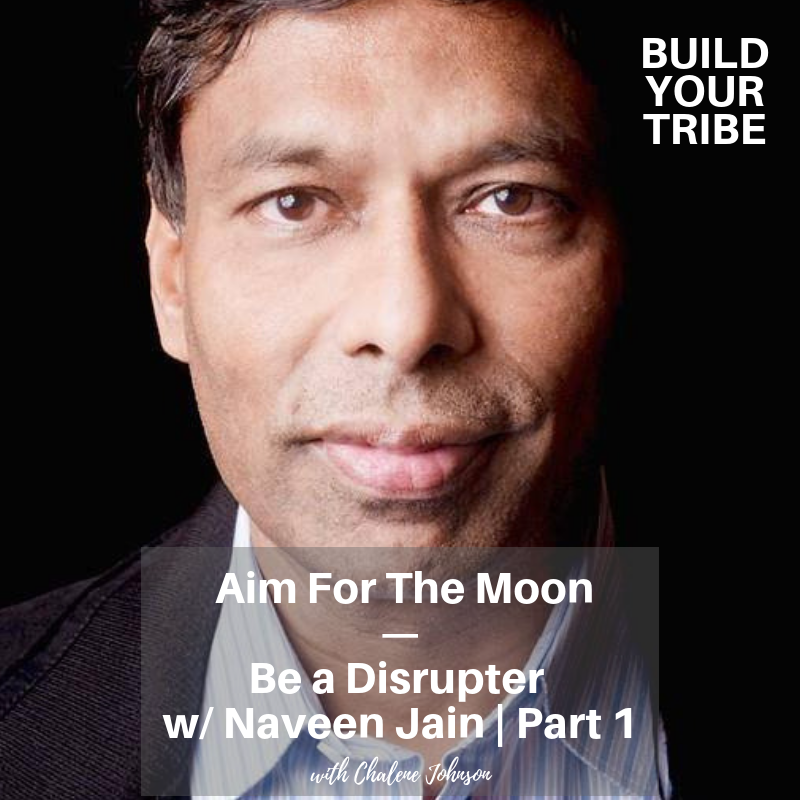 Important Links from the Show
Click here to subscribe to Build Your Tribe
Get to the bottom of what foods are right for you and discover how optimizing the activity of your gut can dramatically improve the condition of your health. To get $25 off your test go to chalene.com/VIOME
Leave Naveen a message on Instagram 
Follow Naveen on Facebook
Check out Naveen's Website
Listen to the Interviews with Naveen on The Chalene Show:
REVOLUTIONARY GUT MICROBIOME TESTING WITH NAVEEN JAIN OF VIOME, PART 1
REVOLUTIONARY GUT MICROBIOME TESTING WITH NAVEEN JAIN OF VIOME, PART 2 
Listen to more episodes of "Beyond 8 Figures" Podcast!!
Leave me a message about this episode!
To submit requests for The Chalene Show: thechaleneshow@chalenejohnson.com
To submit requests for Build Your Tribe: buildyourtribe@chalenejohnson.com