Episodes dedicated to the subject of Friendships and Interpersonal relationships prove to be some of my most popular and highest ranking. So, I decided to conclude 2019 with a montage of best tips and advice from these shows into one unforgettable Best Of episode!
You'll hear:
Why we are tormented by certain friendships

When it's okay to let go of a friendship

The #1 reason people treat others poorly

When and why people change

The one time I told a friend I could no longer have them in my life and why

My definition of what true quality of friendship is

Why trying to make another person happy can be a selfish act

When I don't trust someone

The worst time to have a conversation about something that feels like a big deal

When it's important to talk about your shortcomings

The power of empathy in a relationship

The best way to feel understood by a friend

The importance of refueling ourselves

What you need to do if you don't have close friendships

How to start cultivating a group of friends
The traits all of my friends have in common (i.e., what I look for in friendships)
How and why you are responsible for your friendships or lack thereof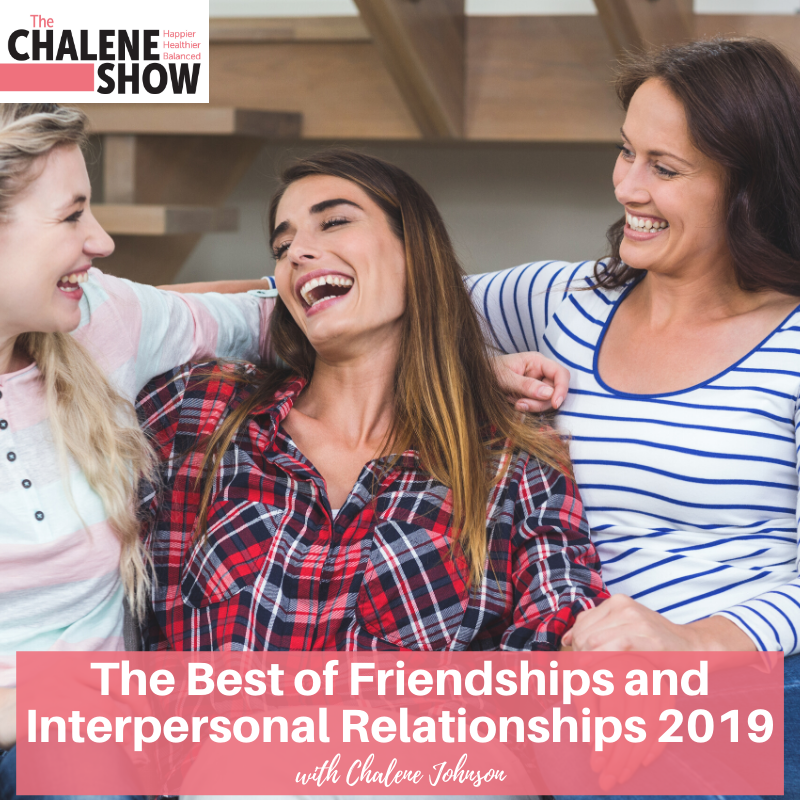 Important Links from the Show
Click here to subscribe to The Chalene Show!
The New Queen Bee Journals are here but in Limited numbers! Be sure to order yours quickly before they sell out: www.pushjournal.com
If you liked this episode, check out Episode #266 – How to Create Amazing Friendships
Leave me a message about this episode!
To submit requests for The Chalene Show: thechaleneshow@chalenejohnson.com
To submit requests for Build Your Tribe: buildyourtribe@chalenejohnson.com