Today, I talk about THE most important thing you can do for your overall health… sleep! You'll hear from top experts on the subject, like: Dr. Michael Breus, Shawn Stevenson and Dr. Aviva Romm. As a bonus, I also share my personal advice for getting the best sleep possible!
You'll find out:
Why, so often, people don't value sleep enough
Thoughts on the trend of sleep less / hustle more
What my schedule used to look like (re: sacrificing sleep)
Why it's important to sync your sleep habits with your partner's
Why getting 8 hours of sleep a night is a myth
How long is the average sleep cycle
How to determine how many hours of sleep YOU need
Why you should wake up at the same time every day
How caffeine and alcohol affect sleep (and rules on how to implement them in your diet re: sleep)
How sleep affects hormones
What exactly is sleep deprivation
How sleep deprivation affects weight loss
What my nighttime sleep routine looks like today
Suggestions for those who have "tried all the things" and, yet, still can't get good sleep
Why long-term use of Benadryl is a bad idea
Advice to parents (struggling with sleep) with small children
Why sleep is energy transfer
Sleeping technique to help sleepless nights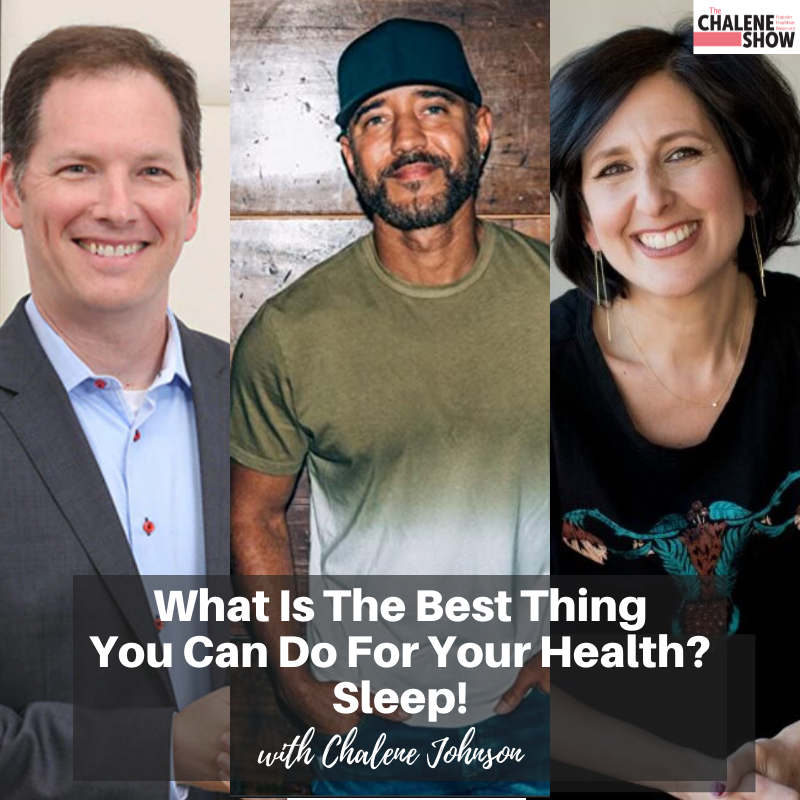 Important Links from the Show
Click here to subscribe to The Chalene Show!
Click here to rate and review!
Make sure you scroll down, tap to rate with 5 stars, and then select, "Write a Review." Then be sure to DM me with a screenshot and I'll do my best to read your review on the air! 
Learn more and check out all the resources Dr. Breus has to offer at, TheSleepDoctor.com
Subscribe to The Model Health Show 
Follow Shawn Stevenson on Instagram @shawnmodel
Learn more about Dr. Aviva Romm at, avivaromm.com
If you liked this episode, check out Episode #740 – Simple Mourning Routine to Manifest Greater Abundance in Your Life with Danette May
Leave me a message about this episode!
To submit requests for The Chalene Show: thechaleneshow@chalenejohnson.com
To submit requests for Build Your Tribe: buildyourtribe@chalenejohnson.com