How To Best Utilize The 4 Types Of Content On Instagram
In this week's Build Your Tribe, Brock Johnson shares the four kinds of content available to be published and produced on Instagram. He explains the pros and cons of each! Not to mention, he'll give you the most recent data on what types of posts you should be sharing with your audience that's guaranteed to expand your base on Instagram in 2019.
You'll also find…
Which of the 4 types of IG content you should put your focus on most
A thorough description of the Instagram feed and how to use it best
The pros and cons of Instagram Live
Whether or not you should be utilizing IGTV
Why and how you should be investing your time on Instagram Stories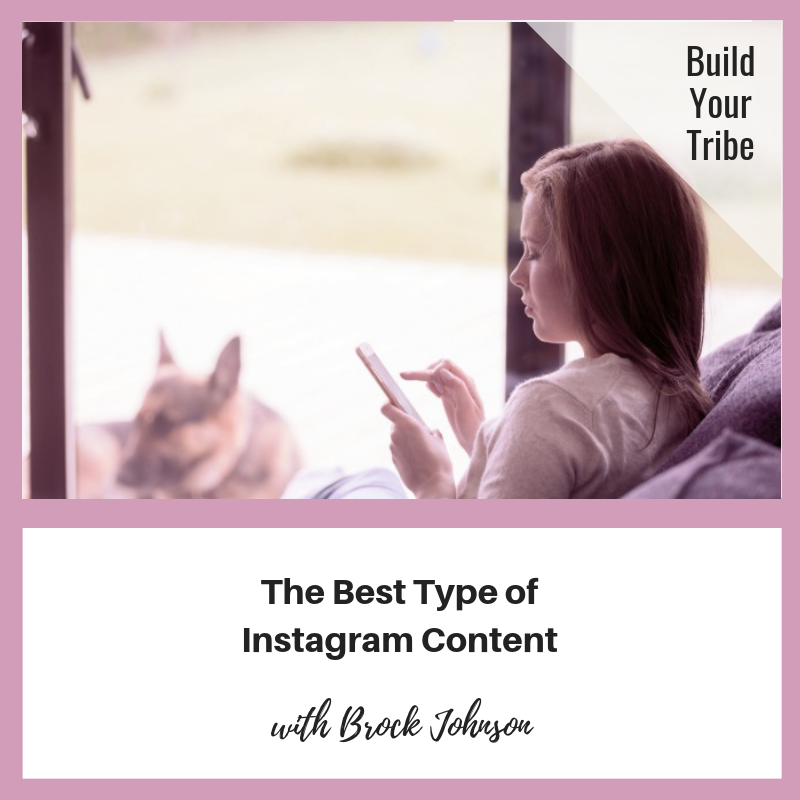 Important Links from the Show
Click here to subscribe to Build Your Tribe
Hey, I've got some really exciting news. We're back on the road with the Chalene Show Live. In conjunction with my book Launch Party, I am taping a live episode of the Chalene Show at the Saban Theatre in Beverly Hills on April 18th. Now, that is a Thursday. Pod Squad I would love to meet you. This is going to be a really special because I get to meet you and y'all get to meet each other and it's the ultimate girls night out. And fellas, if you are smart, you should come with your lady or you should come to find yourself the love of your life 'cause I have the smartest, funniest, coolest, most amazing audience – and I can't wait for you guys to meet each other. So, grab your tickets now!  General admission starts at $39! We did make just a few additional seats available for people who basically want to spend the day with me, Bret and the team. You'll go to lunch with us, you'll hang out backstage, we'll pop some champagne, you'll help me pick out my outfit, we'll have a good time, and you'll meet the drag queen who happens to be emceeing the show! This is a once in a lifetime experience. Don't wait! Hope to see you on Thursday, April 18th.
If you liked this episode, check out Episode #232 – How to Hack Instagram Growth Reach and Engagement using Instagram Pods with Brock Johnson
 Leave me a message about this episode!
To submit requests for The Chalene Show: thechaleneshow@chalenejohnson.com
To submit requests for Build Your Tribe: buildyourtribe@chalenejohnson.com