Do you feel your dreams are unreachable? If so, you wouldn't be alone. Case in point, today's episode was inspired by a direct message I just received on social. But the reality is, I get thousands of similar messages weekly from people who are afraid to dream big. Well, I'm guessing you, too, might find this topic super relatable! In this week's CarSmart Edition, you'll  learn how to start dreaming bigger and bolder and take your life places you never thought possible to go!
You'll learn…
Where all dreams must start

The ONE thing I want you to think about (CHALLENGE)

Why you need to make your dreams bigger

Why you should announce your dreams (on a small scale)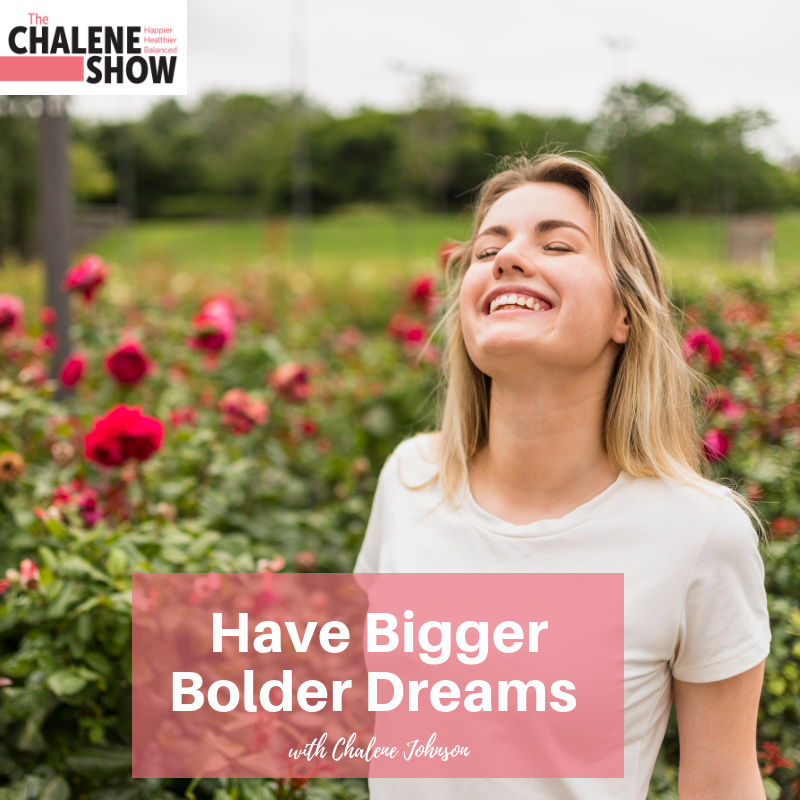 Important Links from the Show
Click here to subscribe to The Chalene Show!
If you liked this episode, check out Episode #319 – Dream Big! How to Stop Selling Yourself Short – Car Smart
 Leave me a message about this episode!
To submit requests for The Chalene Show: thechaleneshow@chalenejohnson.com
To submit requests for Build Your Tribe: buildyourtribe@chalenejohnson.com