Today's episode is taken from an Instagram Live that Brock and I recently did together. You'll hear us field questions on all things Instagram! Get ready to learn new best practices and proven time-saving strategies on the platform!
Questions you'll hear answered, include:
Should I have a separate Instagram account for my reselling business or would it be better to use my personal IG account?
When you're in the hustle stage of your business, how many posts should you do a day?
Why can't I get music on one of my accounts when I can on another?
Why are my engagement and views down these last few weeks?
A lot of people in my industry are getting ahead and becoming influencers because they're buying fake followers or using Instagram services. Thoughts?
There are a lot of people who have become business experts. So, how do I stand out?
How many hashtags can you use?
I'm trying to build my business here on Instagram. Do I need to be public?
Is it still relevant to try and grow a brand on IG or should I look at other platforms?
What is more important to reaching new followers – posting to Stories or Feed?
How to know what size hashtag grouping I should have?
How to get over being nervous on Lives?
How many followers should I set for myself to gain per day?
Is it best to block fake accounts / bots that follow you?
I have 12k followers and I get 1 to 2 comments (it's embarrassing). What can I do to increase my comments?
How do I know what the correct hashtags are?
Everyone is trying to be an IG expert. Who should we believe?
How long should a Live be?
How do you know if your content is the problem?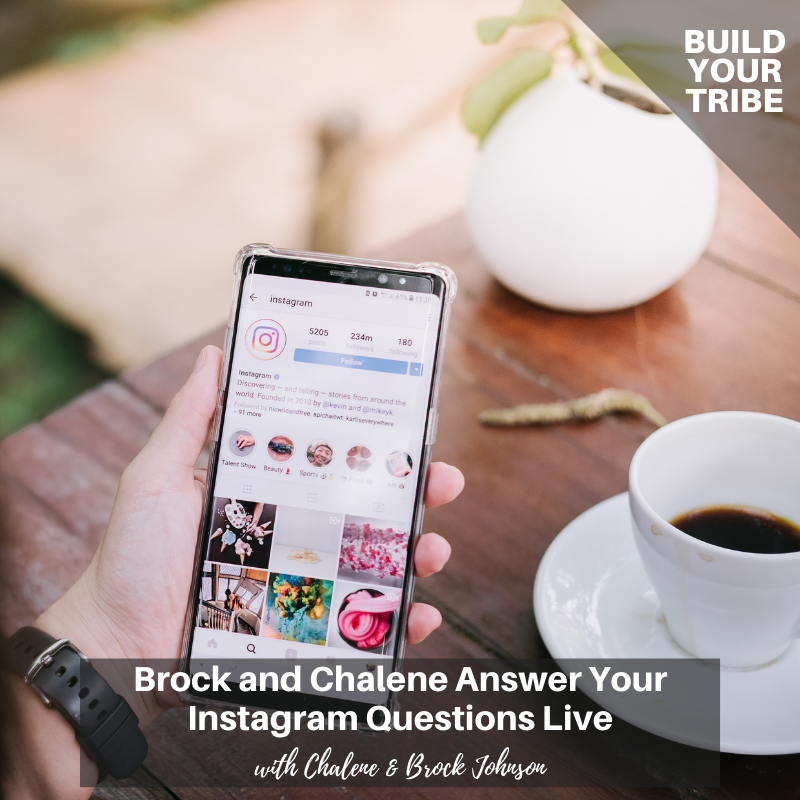 Important Links from the Show
Click here to subscribe to Build Your Tribe!
Click here to rate and review!
Make sure you scroll down, tap to rate with 5 stars, and then select, "Write a Review." Then be sure to DM me with a screenshot and I'll do my best to read your review on the air! 
If you liked this episode, check out Episode #410 – Instagram Growth Strategies with Steven Mellor
Leave me a message about this episode!
To submit requests for The Chalene Show: thechaleneshow@chalenejohnson.com
To submit requests for Build Your Tribe: buildyourtribe@chalenejohnson.com