Pat Flynn stops by the Chalene Show to talk about his path to success and what we can learn from his experiences. We talk about how to follow your passions and how to take those first steps into building that community that you'll need if you want to create a secondary income stream. Don't think of this as a primary full time job, but it's always a good idea to have your hands in a few pots just in case you need something to fall back on. And who knows? Maybe through that path of discovery you'll find something new and incredible that will reshape your entire life and career.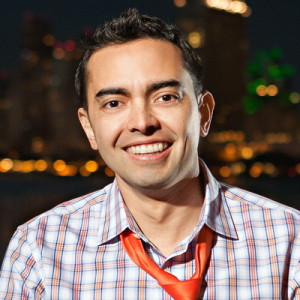 Meet Pat Flynn
Pat Flynn is a beloved thought leader in the areas of online entrepreneurship, digital marketing, and lifestyle businesses. He overcame career adversity at an early age by finding his own path and true passion. Despite his success in business, Pat's greatest joys are spending time with his family and friends as well as helping inspire and educate others on how to succeed with their own entrepreneurial careers.Pat is routinely praised for his authentic leadership style and business principles. Forbes recently named him one of the ten most transparent leaders in business. The New York Times profiled him as a case study in smart online business building. And countless podcasts and blogs have featured his story and the techniques he uses to manage and grow this audience.
Presently, Pat enjoys focusing on writing books, growing his top-ranked business podcast, and speaking at conferences. His personal memoir, Let Go, is available now.
His Personal Origin Story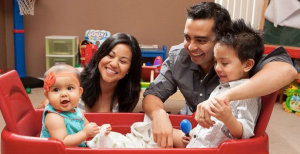 Hi. I'm Pat, a regular guy who used to have a regular job. I love the little things in life and never take myself too seriously. Laughing with friends and enjoying my family are two of my favorite things. Today, I consider myself the luckiest person on earth.
But that wasn't always true.
After graduating from the University of California Berkeley, I began my dream job working for an architecture firm in San Francisco. Life was good. Two years later, I proposed to my amazing girlfriend, who said yes. Life was great.
And then it wasn't; I was laid off in June 2008.
I was scared of the unknown I faced. And I was scared of the disappointment I'd bring to those I cared about. I didn't know what the path forward looked like. And with the economy in crisis, I wasn't sure how, when, or where I was going to find another job, especially one that I liked. It was all a bit maddening. Then a crazy idea popped into my head: I could work for myself.
Although the entrepreneurial path was risky, it was invigorating and felt right. Thankfully, while still working for the firm, I had unknowingly built a popular blog as a means to organize my notes as I prepared to test for an elite industry certification. That's where I decided to focus first for my online business. The rest, as they say, is history.
Looking back, getting laid off was the best thing that could have ever happened to me. Without my 9-to-5 job holding me back, I've since been able to earn more money while working less hours. The end result is a lifestyle built around quality time with my family, my dream come true.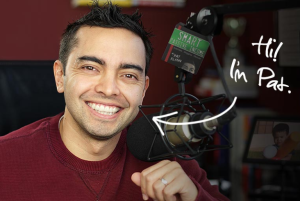 Pat's Guiding Principles
I have a few guiding principles to keep myself grounded and focused on the right things. After all, in the world of online business, it's just as easy to lose your path as find it. These principles keep me on course.
1. The best and worst things in life are usually the things that happen unplanned.
When bad things happen, learn from them and vow to not repeat the behaviors that allowed them to happen. When good things come along, take advantage of them and learn how to stimulate more good things like them to happen. That's called creating your own luck, which is a far better option than trying to control the uncontrollable.
2. Whether success or failure, I want the satisfaction of knowing my results are my own.
The greatest thrill in business is to experience success that you manufactured yourself. The joy comes from knowing that I did that, me. Taking pride in one's craft and working hard for one's own rewards is the opportunity of a lifetime. Failures and missteps will happen along the way. That's natural. When they occur, get up, learn from them, and move forward.
3. The right path is the one you make yourself that leads to your version of happiness.
We all have different ideas about what happiness is, which is why we shouldn't all follow the same path. To embrace our unique passions and enjoy our own forms of fulfillment, we must be willing to step off the prescribed path and forge our own. No matter what your goals are, there's always more than one way to realize them. Find yours.
Pat's Projects
This is the website that started it all. I created the first version of this site when studying for the Leadership in Energy and Environmental Design (LEED) exam. Later, it served as my launching off point into the exciting world of online business.
Back then, LEED was a relatively new and trending standard related to designing projects that quantifiably make less of an impact on the environment. Though less revolutionary today, the LEED certification is still very popular and an important standard within the architectural industry.
Visit GreenExamAcademy.com
The Smart Passive Income Blog
I started the Smart Passive Income blog as a way to give back to the community of creative and ambitious online entrepreneurs like me. I wanted to help others answer the questions I once faced as well as share the tools and techniques that work for me.
Transparency is a huge part of this blog, as it is with everything I do online. My businesses, strategies, and income are all publicly shared for the world to see.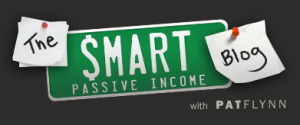 Visit The Smart Passive Income Blog.
The Smart Passive Income Podcast
I created the Smart Income Podcast because I know firsthand how useful podcasts are for learning about business strategies and tactics. So, through my show, I reveal all of my online business and blogging strategies, income sources, and effective marketing tips and tricks so you can get ahead of the curve with your online endeavor.
Listen to The Smart Passive Income Podcast.
Pat's WEBSITE – http://patflynn.com
Top 5 Tips From Pat:
1. Always remember WHY you're doing what you're doing.
2. Don't try to do everything yourself – because you can't.
3. Ship & follow-through. Don't worry about being perfect – you can make it perfect later.
4. Surround yourself with people who inspire and push you to succeed.
5. Milk your unfair advantage (which includes YOU!).
PODCAST – Smart Passive Income https://itunes.apple.com/us/podcast/smart-passive-income-podcast/id383084001?mt=2
Articles Where Pat's Featured:
http://boss.blogs.nytimes.com/2012/11/30/how-pat-flynn-uses-podcasting-to-build-his-business/?_r=0
http://www.forbes.com/sites/laurashin/2014/09/12/how-pat-flynn-made-his-first-3-million-in-passive-income/
http://www.forbes.com/sites/johnhall/2012/08/27/10-leaders-who-arent-afraid-to-be-transparent/
http://www.entrepreneur.com/slideshow/231103
Notable Pages:
My Income Reports: http://www.smartpassiveincome.com/my-income-reports/
My Resource Page: http://www.smartpassiveincome.com/resources
My Best-Selling Book – Let Go: http://patflynn.com/letgo/
Favorite Quotes (by others):
"Whether you think you can or you can't, you're right." -Henry Ford
"You can't build a reputation on what you are going to do." -Henry Ford
"The harder I work, the luckier I become." -Thomas Jefferson
"It's not what happens to you, but how you react to it that matters." – Epictetus
Pat Flynn Quotes, aka. Flynnisms:
"Your earnings are a byproduct of how well you serve your audience."
"I'd rather live a life full of "oh wells" than a life full of "what ifs."
"If you want to change somebody's life, give them something that changes their day first."
"The moment dishonesty enters the selling equation is the moment you're selling for the wrong reasons."
Want to leave Chalene a voice message? GO HERE >> http://www.chalenejohnson.com/podcast
Want to leave her a comment or review? GO HERE >> https://itunes.apple.com/us/podcast/chalene-show-motivation-leadership/id911042029?mt=2 Click "Ratings and Reviews"