If you're in Network Marketing, should you be your own brand or lead with your product? Well, my guest today, Trey Bearor, will provide much needed clarity on this often debated topic. As he puts it, he "teaches badass Network Marketers to build an online business without the fake it til you make it BS."
Trey and I talk about the importance of building a personal brand and why having additional streams of income — separate from your Network Marketing business — is so important.
You'll find out:
Trey's backstory
Why I don't think Trey fits the mold of a network marketer
What attracted Trey to joining a Network Marketing organization
How long it took Trey to realize that he could evolve into his own brand after being in the network marketing world
The incident that created a wake up call for Trey
What inspired Trey to start his first online course
The doubts Trey has experienced with Network Marketing
How to build additional streams of income the right way
How your personal brand and Network Marketing can compliment each other
How Trey manages his time with all his commitments: e.g., affiliate marketing / personal brand / network marketing)
How Trey finds the time to distribute his content
Trey's thoughts on being a dude in network marketing
The demographic Trey tries to target
What people are looking for right now on social media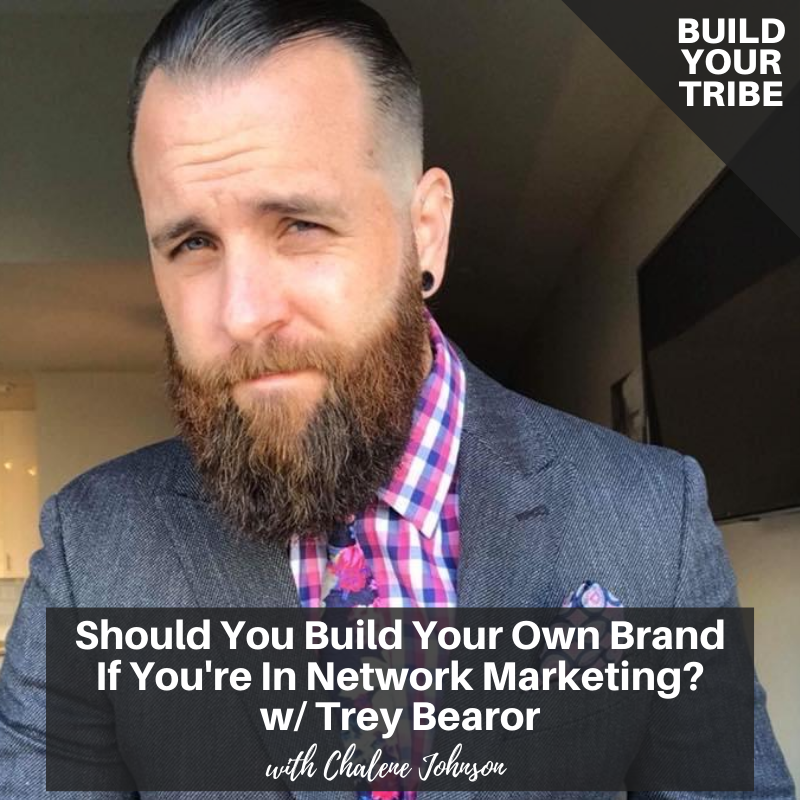 Important Links from the Show
Click here to subscribe to Build Your Tribe!
Click here to rate and review!
Make sure you scroll down, tap to rate with 5 stars, and then select, "Write a Review." Then be sure to DM me with a screenshot and I'll do my best to read your review on the air! 
Trey's Website: TreyBearor.com
Trey's YouTube
Follow Trey on Instagram and Facebook
If you liked this episode, check out Episode #338 – Why Network Marketing Gets a Bad Reputation and How to Fix it and Prosper with Ray Higdon
Leave me a message about this episode!
To submit requests for The Chalene Show: thechaleneshow@chalenejohnson.com
To submit requests for Build Your Tribe: buildyourtribe@chalenejohnson.com