Today's episode comes from an interview I did on the podcast "Beyond 8 Figures" with Steve Olsher. No matter how large you would like to grow your business or how big you would like to set that dream income, it all comes down to the same fundamentals: mindset, struggle, and challenge. In this interview, I'll share the stages and development that any business owner goes through in order to hit the income goal they've set for themselves. You'll also hear me open up and describe the pain I felt (and mistakes I made) along the way when developing my businesses. To be honest, you've never heard me quite like this before on Build Your Tribe!
You'll learn:
How many figures we make annually

Why last year way my toughest year

The areas in which we missed the mark in our newest business venture

Why it was hard to land the marketing piece with 131 Method

My entrepreneurial history, including my 1st sell and 1st business (as a teenager)

My first business entry into the health and fitness arena and why it took off

A history of my different businesses

Do I have partnerships today?

Where I currently receive royalties from

Why and how I transitioned from fitness to helping people build their business

Why it's difficult to sell fitness today

Why I had to start from scratch after already having successful ventures

My step-by-step process on how I started the Chalene brand (separate from fitness)

The number one mistake most entrepreneurs make

How I initially started and grew my e-mail list to 100K (in just a few months)

The best way to grab emails today

What an opt in, lead magnet, or freemium might look like for you

Why I'm sure my 1st book got to be a New York Times bestseller

The benefits of going Live to build your business

Where our current revenue comes from, broken down by percentages

The recent difficult lesson I learned about success

How Bret and I recently redirected our focus after what might've been our most difficult year in business

One of our major mistakes when launching 131

What I struggle with today behind the scenes

Where, I feel, I'm strong as an entrepreneur

My advice to anyone who is either currently in a business or wanting to start a business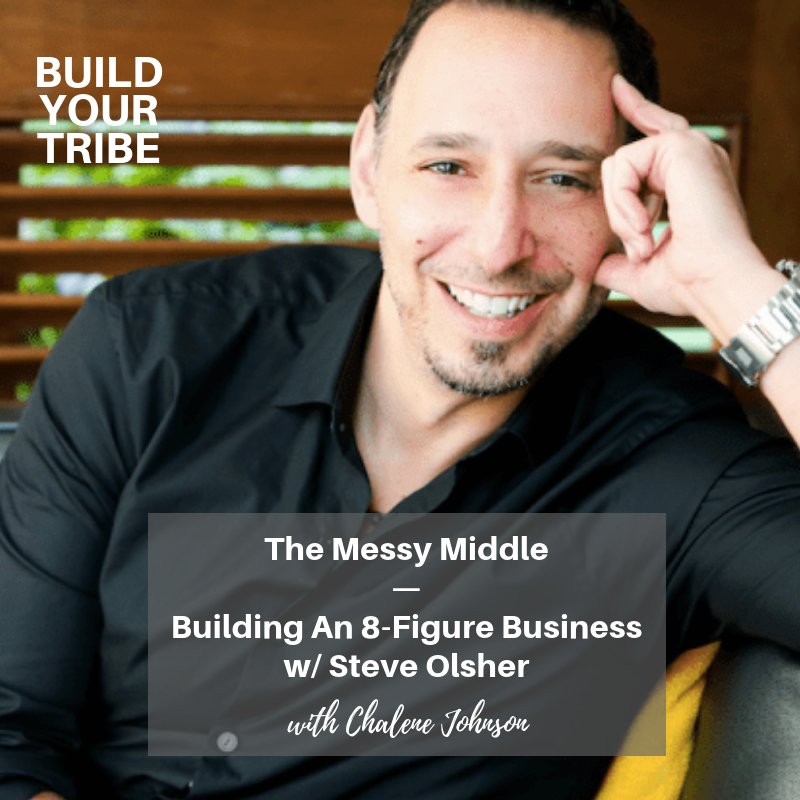 Important Links from the Show
Click here to subscribe to Build Your Tribe
Listen to more episodes of "Beyond 8 Figures" Podcast!!
If you liked this episode, check out Episode #214 – Best Focus Practices from Successful Entrepreneurs
Leave me a message about this episode!
To submit requests for The Chalene Show: thechaleneshow@chalenejohnson.com
To submit requests for Build Your Tribe: buildyourtribe@chalenejohnson.com