Did you know that Linkedin is a thing now?! There are some brand new features in Linkedin that could really be a game changer!! On today's episode, I'm sharing with you a Live recording from Marketing Impact Academy 2019 featuring Bob Heilig. Bob is an MIA Graduate and has made me so freakin' proud that I invited him to be a speaker at MIA and, not to mention, be a guest multiple times on my podcast! Bob will share with you his story of how he got to where he is today as well as the opportunity he feels we all have right now to spread our message, our brand and build a following… all by using Linkedin! Be sure to listen to Part I if you haven't already!
You'll find out…
How to dominate Linkedin

How Linkedin has become Facebook-like

What is the right content you need specific onto Linkedin

Hashtags on Linkedin

How to take advantage of analytics on Linkedin

Different levels of Linkedin accounts and which will best suit you

and so much more!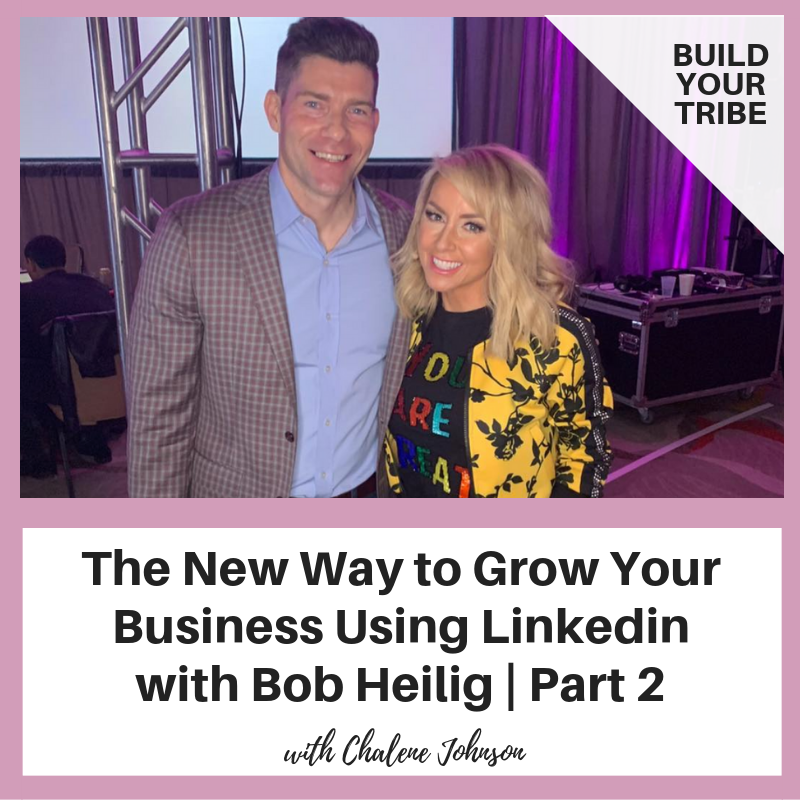 Important Links from the Show
Click here to subscribe to Build Your Tribe
REGISTRATION IS OPEN NOW!!!!!!
But be sure to go to IGHACKS to sign up for the free IG report and video series of the formula we use at Team Johnson when it comes to selling on social media.
To get Linkedin Prospecting Blueprint at a discounted rate go to BobHielig.com/MIA
If you liked this episode, check out Episode #290 – The New Way to Grow Your Business Using Linkedin with Bob Heilig | Part 1
Leave me a message about this episode!
To submit requests for The Chalene Show: thechaleneshow@chalenejohnson.com
To submit requests for Build Your Tribe: buildyourtribe@chalenejohnson.com