As entrepreneurs, we tend to want to do things ourselves — thinking it will save us time and money. But when it comes to protecting our business and, ultimately, ourselves, getting legal advice from a professional is a much wiser idea. Today, I welcome my personal business attorney, Erik Woodbury, to answer all the most common questions when it comes to protecting your business legally. DISCLAIMER! This podcast is meant for entertainment purposes only and not to be taken as legal advice. So, please contact Erik — or your own personal attorney — to discuss your specific business needs.
You'll find out:
An unfortunate legal issue I witnessed in the fitness world (when I was very young and impressionable)
Erik's legal experience
Why you want to separate your business from you, the individual
Do you need to be an entity when you're just starting?
What is a DBA?
Does a DBA afford you any protection?
What it means when someone says they're incorporated
The difference between a C Corp, S Corp, LLC
Major benefits of an LLC
Things to consider when your intent is to eventually sell your business
When you might have multiples LLCs
Should you incorporate before starting to use a business name?
The challenge of picking business names
Why using your own name in connection with your business is beneficial
Lawyer costs (generally speaking)
Who needs a business license?
Advantages of becoming a business entity vs an individual
Why it's so crucial to hire proper legal representation
Is business/liability insurance recommended (and at what stage)?
Where Erik is licensed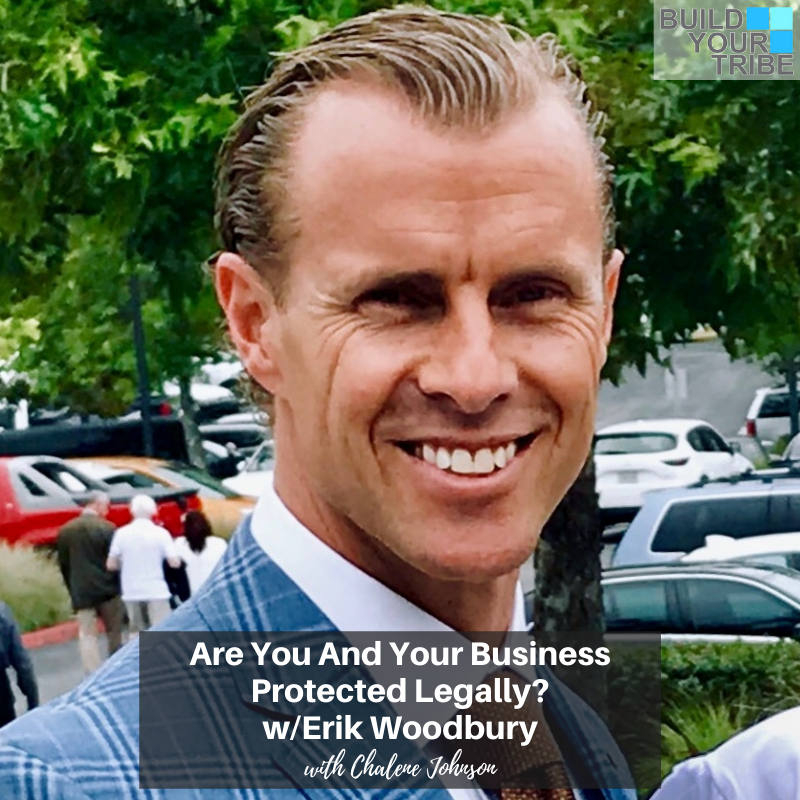 Important Links from the Show
Click here to subscribe to Build Your Tribe!
Click here to rate and review!
Make sure you scroll down, tap to rate with 5 stars, and then select, "Write a Review." Then be sure to DM me with a screenshot and I'll do my best to read your review on the air! 
Contact Erik to find out what you need to protect your business and yourself at Heritage Law LLP: Attorneys Aliso Viejo – Heritage Law, LLP
For Business Insurance check out The Hartford
To get more info on incorporating your business, Google search Secretary of State and find your State. Or Check out: LegalZoom
If you liked this episode, check out Episode #440 – 10 Tips for Working with Agencies
Leave me a message about this episode!
To submit requests for The Chalene Show: thechaleneshow@chalenejohnson.com
To submit requests for Build Your Tribe: buildyourtribe@chalenejohnson.com